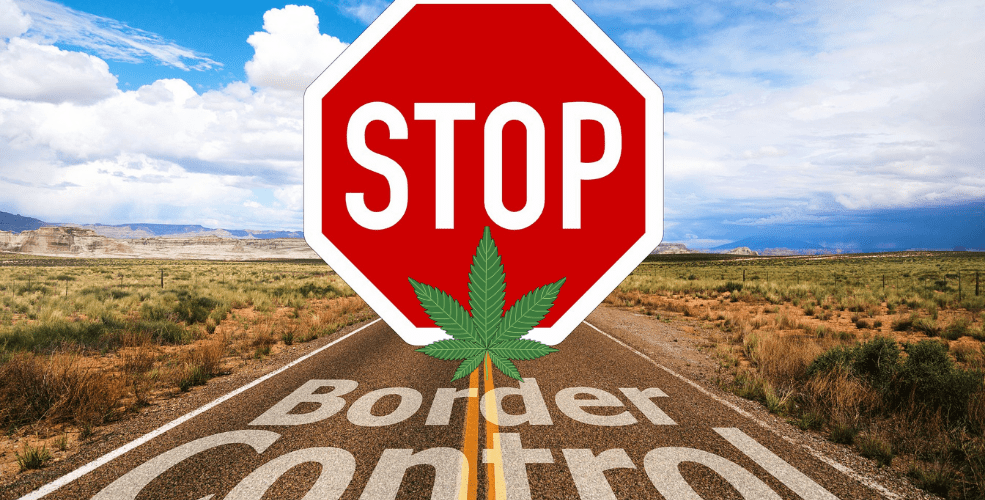 Undeclared cannabis at the border is now costing you dollars
If you are planning on traveling across the Canadian border, it is best to first declare cannabis that you may be carrying. Otherwise, the Canada Border Security Agency (CBSA) will impose fines on you.
As of March 29, 2021, the Canada Border Security Agency has fined travelers who fail to present a valid permit or exemption from the Canadian government for cannabis or cannabis products they may be carrying.
This move is in line with the Cannabis Act, which continues to make it illegal to import or export undeclared cannabis and cannabis products (including CBD products made from cannabis or hemp) to Canada. (1)
The fine, which ranges from $ 200 to $ 2000, and the violation will be specified in a written penalty assessment notice served on the traveler. If you do not provide precise information in your declaration, this is also considered a violation. (1)
CBSA previously informed the public of such intentions in its 2019-2020 Departmental Plan. (1) This measure will serve as an additional tool for compliance management to reduce the burden on the criminal justice system. CBSA may continue to be prosecuted in addition to the fine, depending on the severity of the crime and the history of non-compliance.
"The Canada Border Security Agency (CBSA) is also reminding Canadians that while possession of cannabis is legal in some US states, it remains illegal under US federal law. Do not attempt to cross the Canada-US border with any amount of cannabis in any form, even if you are traveling to a US state that has legalized possession of cannabis. "(2)
Footnote (s)
https://www.canada.ca/de/border-services-agency/news/2021/03/cbsa-sets-new-penalties-for-crossing-the-border-with-cannabis.html
https://www.cbsa-asfc.gc.ca/agency-agence/reports-rapports/rpp/2019-2020/report-rapport-eng.html