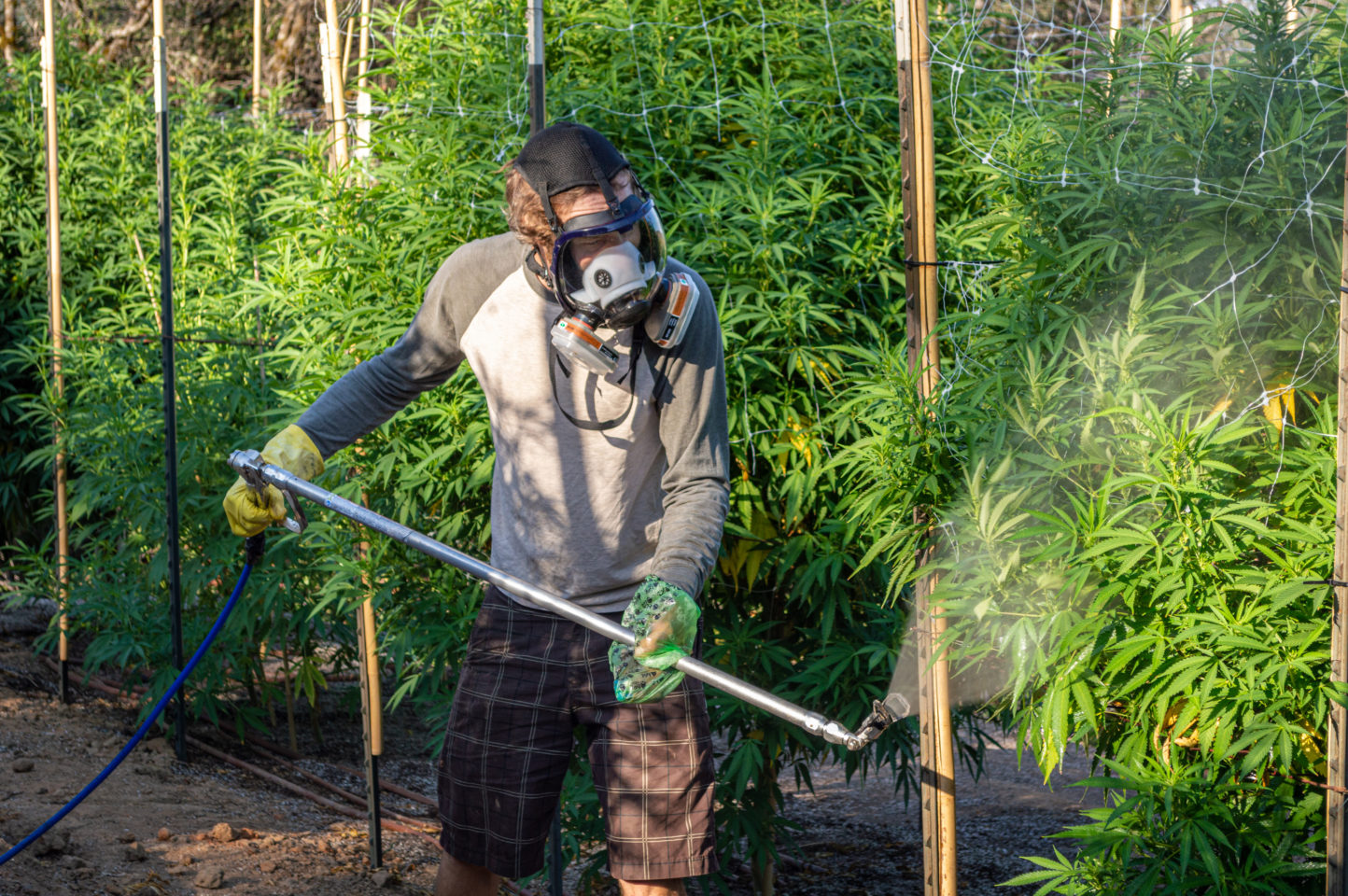 Nevada Publishes Bulletin for Products Affected by Unauthorized Pesticides
The Nevada Cannabis Compliance Board (CCB) recently issued a public health and safety bulletin on January 19th regarding the use of an unapproved pesticide. "The CCB has been informed that the following cannabis and cannabis products have been treated with an unapproved pesticide, ethephon, at Clark Natural Medicinal Solutions, LLC," the CCB said in its bulletin.
There are currently no reported illnesses, according to the Bulletin.
The pesticide was applied sometime between July 23, 2021 and January 5, 2023, and the CCB is advising consumers to check the labels on the cannabis they buy (including flower, shake or trim, and pre-rolls). "All cannabis products properly sold by a licensed cannabis retail establishment should have a product label on the packaging," the CCB wrote. "The name of the grower who grew the cannabis and the harvest date can be found on the label, usually at the top."
The CCB has also compiled a list of products that may have been affected by the pesticide, including more than 117 edibles, 41 infused pre-rolls and more than 200 concentrates sold in 104 pharmacies.
According to the US Environmental Protection Agency, ethephon was discovered in 1965 and registered as a pesticide in 1973. "Ethephon is a plant growth regulator used to promote fruit ripening, pruning, flowering induction and other responses," explains the EPA. "Ethephon is approved for use on a range of food, forage and non-food crops, greenhouse nursery stock and outdoor residential ornamentals, but is primarily used on cotton. Formulations include formulation intermediates and soluble concentrates/liquids."
The EPA also notes that ethephon can cause potentially serious skin and eye irritation, "but is otherwise "moderately acutely toxic."
The CCB also stated that testing facilities are not currently specifically testing for ethephon. "There is no reason to believe that the cannabis sales facilities or cannabis testing facilities were aware of the use of this unauthorized pesticide; Ethephon is not on the list of pesticides that testing facilities must look for, and their testing methods are not designed to detect ethephon."
According to the Nevada Department of Agriculture, updated August 2022, there are 86 pesticides that are not legally prohibited from being used on cannabis plants. This ranges from minimal-risk ingredients like cinnamon, garlic oil or zinc metal strips to registered pesticides like Myclobutanil, where "tolerance is monitored".
To date, the CCB has issued few security bulletins like this one. In 2020, a bulletin was issued addressing failed microbial tests. Three were issued in 2021, involving more failed microbial tests, incorrect THC potency tests, and products that could not be verified as tested. Two bulletins were issued in 2022 related to unverifiable testing and mislabeled products.
In addition to these bulletins, in December 2022, the CCB awarded final licenses for consumption lounges in Nevada, half of which were for social justice claimants. Funding for consumption lounges was originally approved in August 2021, with regulations approved by the Legislature in June 2022, such as: B. Safety protocols, staff training and location restrictions. Now consumption lounges will "probably open before the summer of 2023," according to the CCB.
A judge last year issued a ruling asking that cannabis be removed from the Schedule 1 category of the Controlled Substances Act. In September 2022, Judge Joe Hardy ordered the Nevada Board of Pharmacy to remove cannabis from its current list because the Nevada constitution recognized cannabis as having medicinal value. "The constitutional right to use marijuana on the advice of a physician establishes that marijuana has accepted medical uses and treatment in the United States," Hardy said.