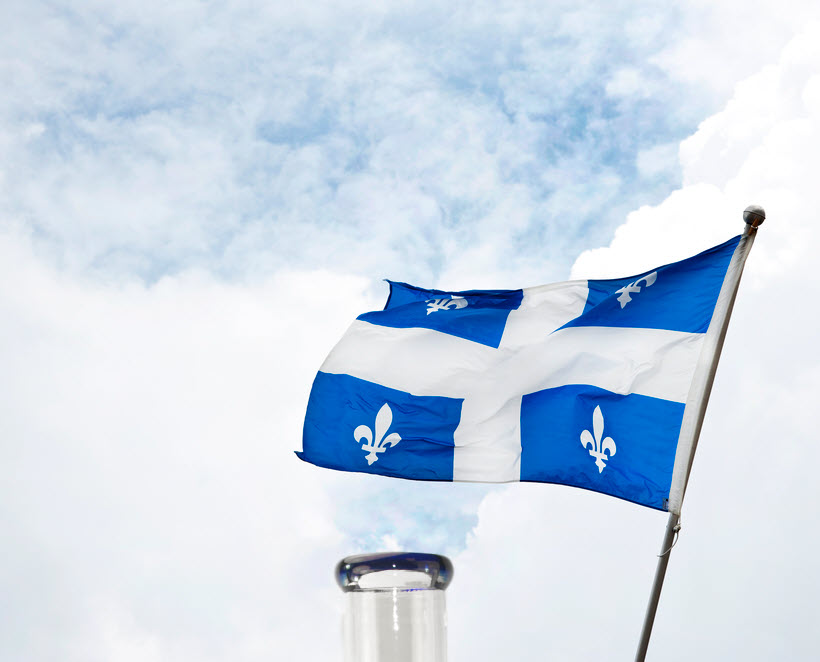 Quebec is Canada's most conservative province, so why do over 80% of residents buy their weed on the black market?
Cannabis has been legal in Quebec since 2018, but statistics still show that 82% of cannabis users in the state source their products from the black market. This has reduced the effectiveness of the region's regulated cannabis market and resulted in lost revenue. This has led us to ask why users prefer the black market over cannabis deals. This article includes responses from local cannabis users. We will also analyze some of the most common issues related to the Quebec cannabis market.
Quebec has always been known for having an active base of cannabis users in its region. Data prior to legalization showed that over 150 tons of cannabis were actively used in Quebec in 2017. This was stated by the President of the Société québécoise du Cannabis (SQDC), Jean-François Bergeron, during a speech in 2018. The problem, however, is that this trend was not transmitted in the first year of operation of the SQDC, in which 27 tons were sold. If we agree with the figures from 2017, this means that over 123 tons of weed were dumped illegally last year.
The Montreal Gazette recently spoke to four different everyday smokers in Quebec about why they choose to buy illegal weed. The responses from individuals provided a better insight into why the trend is so prevalent in Quebec and how the cannabis industry can work to mitigate some of it.
The first problem raised by the responders is that cannabis stores are usually plagued with long wait times, while illegal dealers can easily get the product to your doorstep in no time. Angele, one of the people interviewed, stated that she had followed the launch of the program with great interest and enthusiasm. However, she was disappointed to encounter long queues in the first week of operations. She also explained that stores sell out easily and are only open a few days a week. This made accessing the product stressful and ultimately ended her interest in buying her weed from cannabis stores.
In contrast, Angele explained that she and her friends have been using their dealer for a number of years now and it has remained consistent throughout. He is never sold out and actively delivers to the buyer on time and without problems. The same problems with long lines and inconvenience in accessing the products were repeated by the other people interviewed.
Many cannabis users are still uncomfortable with the idea of ​​going to a store and buying cannabis over the counter. This has hampered the growth of cannabis businesses as most people still prefer the anonymity afforded by black market dealers. This was reflected in the responses of those surveyed who indicated that they preferred to remain anonymous when sourcing their products. This anonymity is not provided in cannabis shops, which is why many regular cannabis users are more open to using illegal sources.
Quebec currently has the fewest businesses among Canadian states with legal cannabis laws. This has since proven to be a problem for regular cannabis users as the logistics of traveling long distances to obtain cannabis seem hectic. The regulated market for cannabis in Canada requires a number of bureaucratic processes to go through prior to licensing. Likewise, other requirements for operating cannabis stores have severely limited the number of stores available in the region. While there are ongoing steps to greatly increase the number of cannabis stores in the region, it's still not enough to overtake the black market.
Cannabis stores in Quebec pay very close attention to the composition of the cannabinoids present in the cannabis strain. Strains high in THC are said to induce an energetic high. Likewise, strains high in CBD help with relaxation and dealing with insomnia. These are the main things cannabis stores consider and talk about when it comes to cannabis strains, but some consumers want more. Edibles are limited in cannabis stores because regulation in Canada does not want cannabis to become attractive to underage people. This has resulted in some of the options regular cannabis users want becoming scarce in stores. The illegal cannabis dealer, on the other hand, does not have such problems. This makes illegal marijuana more attractive to Quebecers, as they have access to specialty edibles that, of course, they won't find in legal cannabis stores
In any business that involves demand and supply, price is a very important factor in customer character and this is also evident in the cannabis industry. Cannabis stores are known for their regulated structures where you know the price of the product you are buying as it is fixed. Illicit cannabis dealers, on the other hand, are more flexible, which means the price can change depending on various factors. Responses from people interviewed indicated that they believe they can get good prices on products from illegal dealers compared to the fixed prices found in cannabis stores. This is another reason why many Quebecers prefer to get their medication from illegal sources over licensed cannabis stores.
While there are many positives on the buyer side that support buying cannabis in the market, there are also negatives associated with it. The quality of weed on display in cannabis shops compares well to an illegal market where a dealer can pass off low quality weed as medium sized weed. Nonetheless, the data cannot lie and has shown that the majority of cannabis revenue in Quebec is diverted to the black market. Time will tell if the proposed policy will change this trend, but until then, Quebec's illicit market will continue to thrive