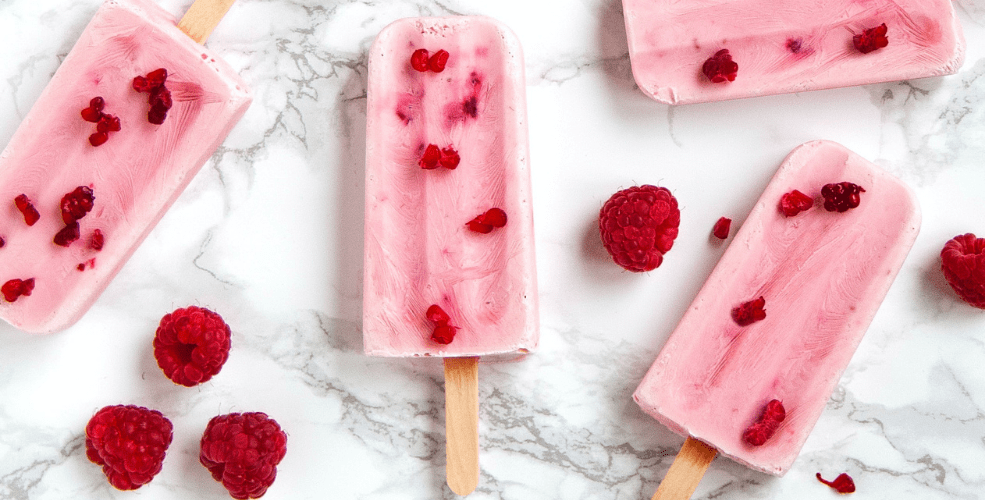 Infused Strawberry Raspberry Yogurt Pops
Daniel Oberg / Unsplash
With summer fast approaching and the weather following, we can't think of a better recipe than something quick, refreshing, and of course cannabis-laden, to enjoy in the heat. These strawberry raspberry yogurt pops only take a few minutes to whip and can be hung in your freezer for the perfect take out day. The bubbly sweetness of the berries paired with the unsurpassed creaminess of the Greek yogurt makes this strawberry-raspberry yogurt the ultimate edible on the go for your beach days or barbecues in the garden. Sit back, relax, and escape the heat with these THC-filled frozen goodies.
Video & recipe from The Wellness Soldier
Infused Strawberry Raspberry Yogurt Pops
1 cup of mixed strawberries & raspberries
1/2 cup of water
3 tablespoons of maple syrup
3 grams of cannabis (decarboxylated)
1 cup of vanilla Greek yogurt
1/2 cup of milk
1 teaspoon vanilla extract
(optional) cannabis oil
This strawberry raspberry yogurt pop recipe can be put together in three easy steps.
First, put your berries, water, maple syrup, and decarburized bud in a medium-sized saucepan. Let the mixture simmer over medium heat until a thick syrup consistency forms.
The next step is to make the yogurt mixture. In a medium mixing bowl, add Greek yogurt, milk, vanilla extract, and optional cannabis oil (for an extra punch). Whisk the mixture until everything is well blended.
Lastly, take your berry reduction and yogurt mixture and take turns pouring them into your popsicle molds to form multiple layers. Let them freeze for 6-8 hours then enjoy on a sunny day!
What better way to soak up the sun than with an ice cold cannabis indulgence? Let us know in the comments below what mixed berry mixes you would use in a yogurt pop. As always, check out more cannabis foods here!
Footnote (s)