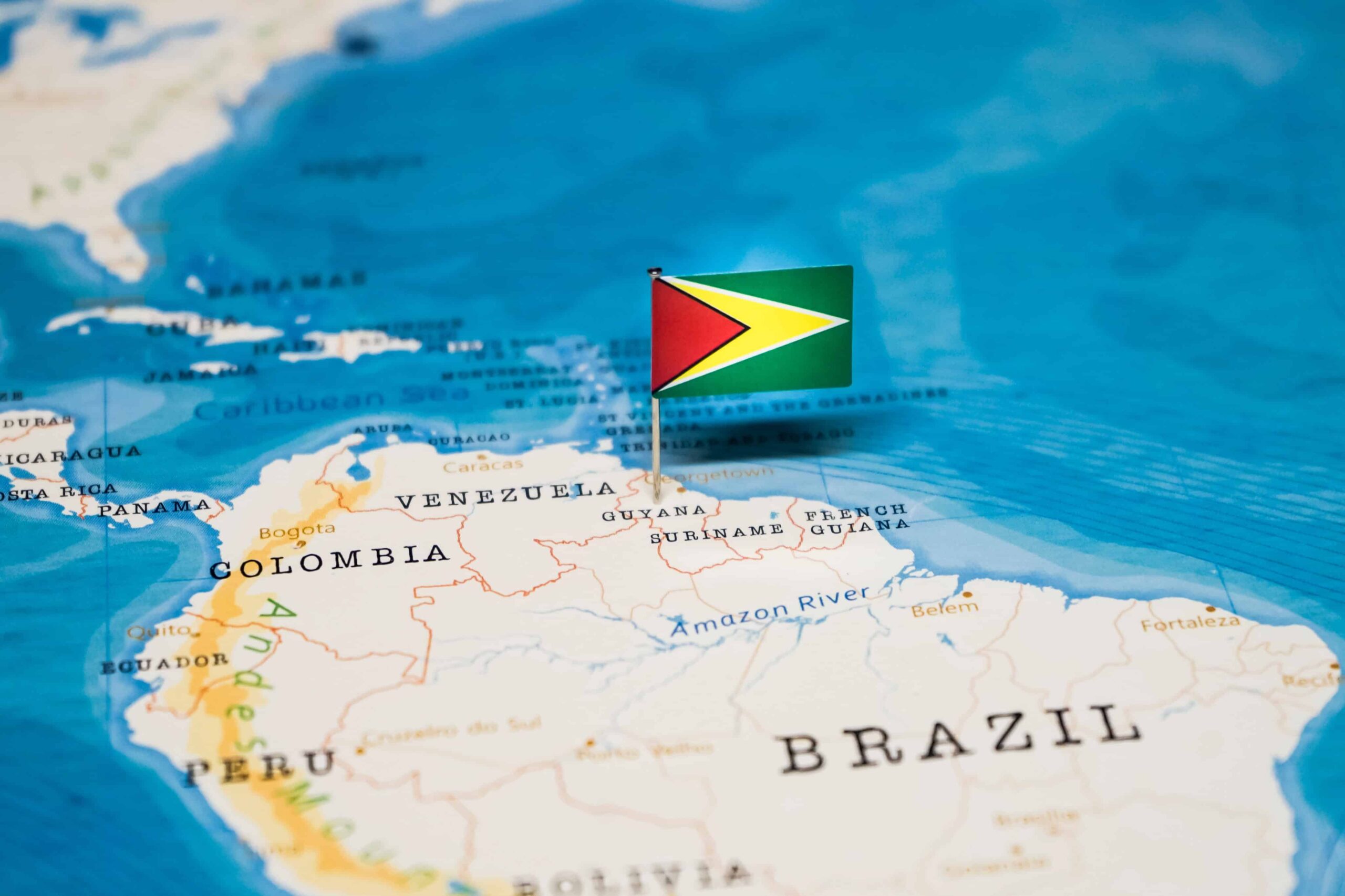 Guyana authorities seize cannabis shipments from the US
People all over the world get high, including the small South American country of Guyana.
Customs officials in Guyana last week intercepted and seized a box of cannabis shipped from the United States.
The Customs Anti Narcotic Unit (CANU), the South American country's top drug law enforcement agency, said in an announcement that its officials "were contacted on January 20, 2023, after packages of suspected cannabis were discovered in a box shipped from the United States at limited to Muneshwar shipping."
"CANU officers arrived at the scene and conducted further searches before taking possession of the box," the agency said in the announcement, which was posted on Facebook. "The box was then transported to CANU headquarters in the presence of the shipping company employee who made the find. The suspected cannabis tested positive for cannabis and was 1.92…kg."
Customs' Antinarcotic Unit said investigations into the package are ongoing.
Despite the ubiquity of marijuana in Guyana's warm climate, the country's government cracks down on weed and strictly prohibits its cultivation, sale, and possession.
Courtesy of CANU
According to the Guyana Standard, the Customs Anti Narcotic Unit "conducted multiple raids last year and removed 3,403.68 kilograms of narcotics with a street value of $1.1 billion from the streets."
"This represents an increase of 68.26 percent compared to 2,022.88 kilograms of narcotics valued at $634 million in 2021," the outlet reported. "In 2022 there were 24 cases of cocaine, 80 cases of cannabis, four cases of ecstasy and two cases of methamphetamine."
On the same day as the seizure of the cannabis package in Muneshwar, the Customs Anti Narcotic Unit announced that a woman "was sentenced by Magistrate Leron Daly to four years in prison and a $53.1 million fine for cannabis possession after she admitted to it had 59 kg of cannabis in her possession for the purpose of trafficking."
According to the Guyana Standard, the country's government has "invested millions of dollars in the security sector to provide Guyanese with a safe and secure environment," including "purchasing vehicles for the Guyana Police Force (GPF) while training police officers and providing half a million." dollars to the Customs Anti Narcotics Unit (CANU) to further their work."
CANU was "established by a Cabinet decision in 1994 and implemented in August 1995," according to the law enforcement agency's official website.
"The Narcotic Drugs and Psychotropic Substances (Control) Act, 1988 was amended in 1999 to facilitate the legal operation of the entity and give it the same enforcement powers as the Guyana Police Force," the website explains. "In April 2001, Guyana and the United States signed a Shiprider Agreement to stop illegal sea and air traffic. The agreement aims to reduce the opportunities for illegal drug traffickers to evade law enforcement at sea both inside and outside Guyana's territorial waters and to strengthen Guyana's maritime law enforcement capabilities. On July 23, 2003, the National Assembly passed the Maritime Drug Trafficking (Repression) Act 2003. The Act … provides[d] the legal framework for the implementation of the provisions of international, hemispheric, regional and bilateral agreements to which Guyana is a party. The agency is also affiliated with INTERPOL, one of the world's largest coordinators of drug prohibition agencies. The Drugs Division also plays an active role in the World Customs Organization. The government of Guyana and the government of Colombia have signed an agreement allowing Guyanese law enforcement officers to participate in counter-narcotics training."