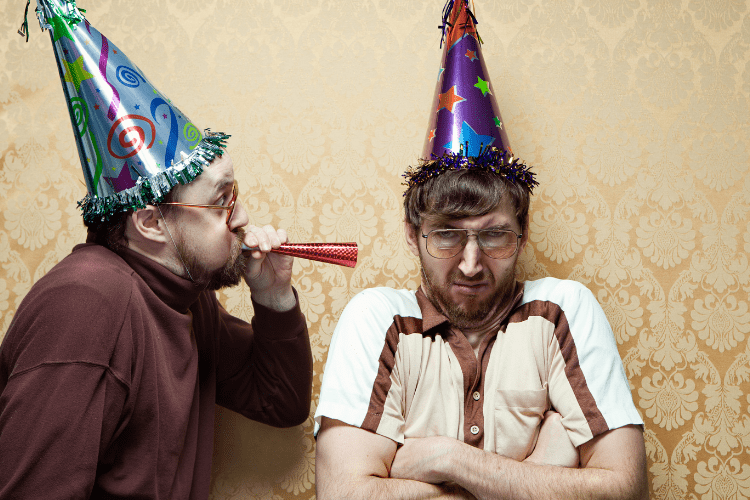 Do you hate your birthday? Click here to change that – Latest cannabis news today
Do you hate your birthday? You're not alone. Celebrating the fact that you have aged another year isn't high on the list for many people these days, especially during this pandemic.
A lot of people don't care about their birthday, but I am not one of them. I have a slightly different attitude towards this special occasion and if you humor me I think it will warm your heart. Everyone could use a bit of positivity, so let's start with our birthday. Here are some ways to make it a little happier.
If you are feeling depressed about your birthday, remember …
For me, birthdays are a personal new year and a celebration of strength. They recognize your survival and continued existence and mark the fact that you have endured all of the trials of the past three hundred and sixty-five days. Some years are tough and when it's been rough we tend to be sad on this birthday. Other years are easier and when it is you can feel the excitement. If it's your party you can cry if you want. Feeling sad on your birthday is part of the freedom for your next New Year. It sheds tears for the pain of the past so you can let go of it. If you feel depressed on your birthday, acknowledge your feelings because this is how we will heal and tomorrow you will have a fresh start.
What to do with your day
Here's a life hack for you; Plan how you want to spend your birthday unless someone specifically tells you not to. Never leave it to a friend or loved one because this day is about you. You survived one more lap for the sun and deserve to celebrate in your own way. However you spend the day crown yourself and enjoy your time. Here are some activity ideas to inspire you:
Do something that scares you – Nothing makes you more invincible than overcoming a fear. On your birthday, that feeling makes the day epic. Skydiving is socially a long way off … just to say …
Wake up and bake – Start your day with the ultimate in wake and bake. To do this, plan ahead and think about the details that you would appreciate if you were stoned.
Create a nice setting for yourself so you can have a good start. Clear up your place the night before so that you don't see a pile of dishes first thing in the morning.
Indulge in your favorite strains and smoke the best bud you can find.
Have your smoking supplies ready. Roll the joints in advance and keep extra lighters nearby.
Prepare a light snack and drink to enjoy after you wake up and bake your birthday. There's nothing like ending a session with some fruit, cheese, and a hot cup of tea.
Pamper yourself – You don't have to spend any money to be pampered. You just need to treat yourself as best you can.
Stay connected with your friends and family all day with Zoom. That way, you can start your day without worrying about missing out on messages while staying safe and socially aloof. Take in all of the birthday love.
Eat well today by planning ahead and shopping for nibbles.
Buy yourself a present
Never forget to buy yourself a birthday present. Not only do you know what you want, but you deserve it. Your birthday is about celebrating your strength, perseverance, and the fact that you made it through your age. Giving yourself a gift is one way to acknowledge this. Make it part of your annual tradition.
Do you need ideas for a gift for yourself? No problem! Here is a list of stoner gift ideas in word search format.