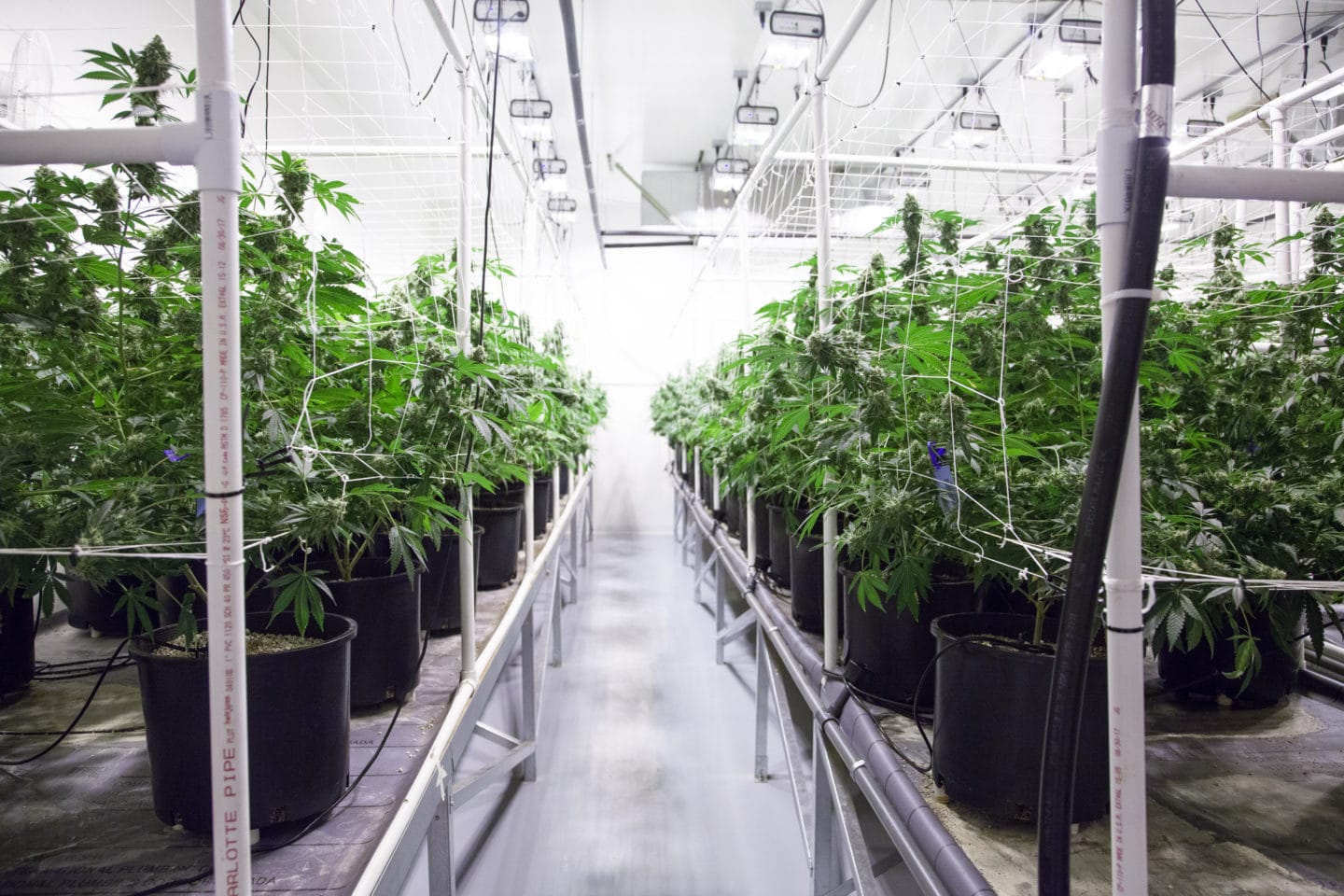 DEA will begin issuing marijuana cultivation licenses
The Drug Enforcement Administration announced a milestone earlier this month with news that the DEA will begin licensing various third party applicants to grow marijuana, greatly expanding medical and scientific cannabis research in the United States.
The announcement came on May 14, when the government said it is "nearing the end of its review of certain applications for marijuana growers and will soon be able to register additional agencies approved to manufacture marijuana for research purposes."
This will be a significant change as the only currently licensed supplier of cannabis for research in the United States is the National Center for Natural Product Development at the University of Mississippi, where marijuana cultivation is "solely for the National Institute on Substance Abuse. "
"Pending final approval, the DEA has determined, based on the information currently available, that a number of applications from manufacturers to grow marijuana for research in the United States appear to be in compliance with applicable legal standards and relevant laws. DEA has therefore made a Memorandum of Agreement (MOA) available to these manufacturers as the next step in the approval process, "the agency said in its announcement.
In December, the agency announced that it had "finalized new rules for applications from companies wishing to register with the DEA to mass-produce marijuana for research purposes."
Under these regulations, "Applicants are responsible for demonstrating that they have met various requirements, including requirements for adequate government authority, documenting that their clients are authorized to conduct research, and taking appropriate safeguards to to prevent a diversion. "
"At this point, the DEA has submitted a MOA to the above manufacturers, who appear to be in compliance with the legal requirements, outlining how the applicant and DEA will work together to manufacture, store, package and distribute Marijuana under facilitate the new regulations as well as other applicable legal standards and relevant laws, "the agency said in its announcement.
"As these MOAs are completed, DEA expects to issue DEA registrations to these manufacturers. Each applicant will then be authorized to grow marijuana up to their allotted quota to aid the 575+ DEA-licensed researchers across the country. As individual manufacturers receive DEA registrations, this information is made available on DEA's website for redirection control. DEA will continue to prioritize efforts to assess the remaining registration applications and expects further approvals in the future. "
The DEA will begin issuing marijuana cultivation licenses years after the intent was first announced
While proponents have welcomed the expansion of research opportunities, the new rules enacted in December met with some criticism.
NORML said that while it has long supported the facilitation and expansion of clinical research efforts domestically, we do not believe that these proposed rules, if they go into effect, will achieve that result. Rather, we believe that adoption of these rules could further hamper efforts to improve our scientific understanding of cannabis by unduly expanding the DEA's authority and control over decisions that should be left to health professionals and scientists. "
"Rather than forcing scientists to access questionable quality marijuana products made by a limited number of federally licensed manufacturers, NORML believes that federal regulators should allow investigators access to cannabis that is currently being used by a large number of government agencies sanctioned growers and retailers are manufactured the country. … This would not only facilitate and accelerate clinical cannabis research in the US, it would also bring about a long overdue end to decades of DEA stone walls and interventions in the further development of our scientific understanding of the cannabis plant, "NORML said in a statement at the time.
The extension of the cultivation licenses was carried out for the first time in 2016, but the implementation was slow. In April, five years after the review, NORML stated that additional applicants were being considered: "The DEA has failed to approve or reject any of the more than 30 applications received."