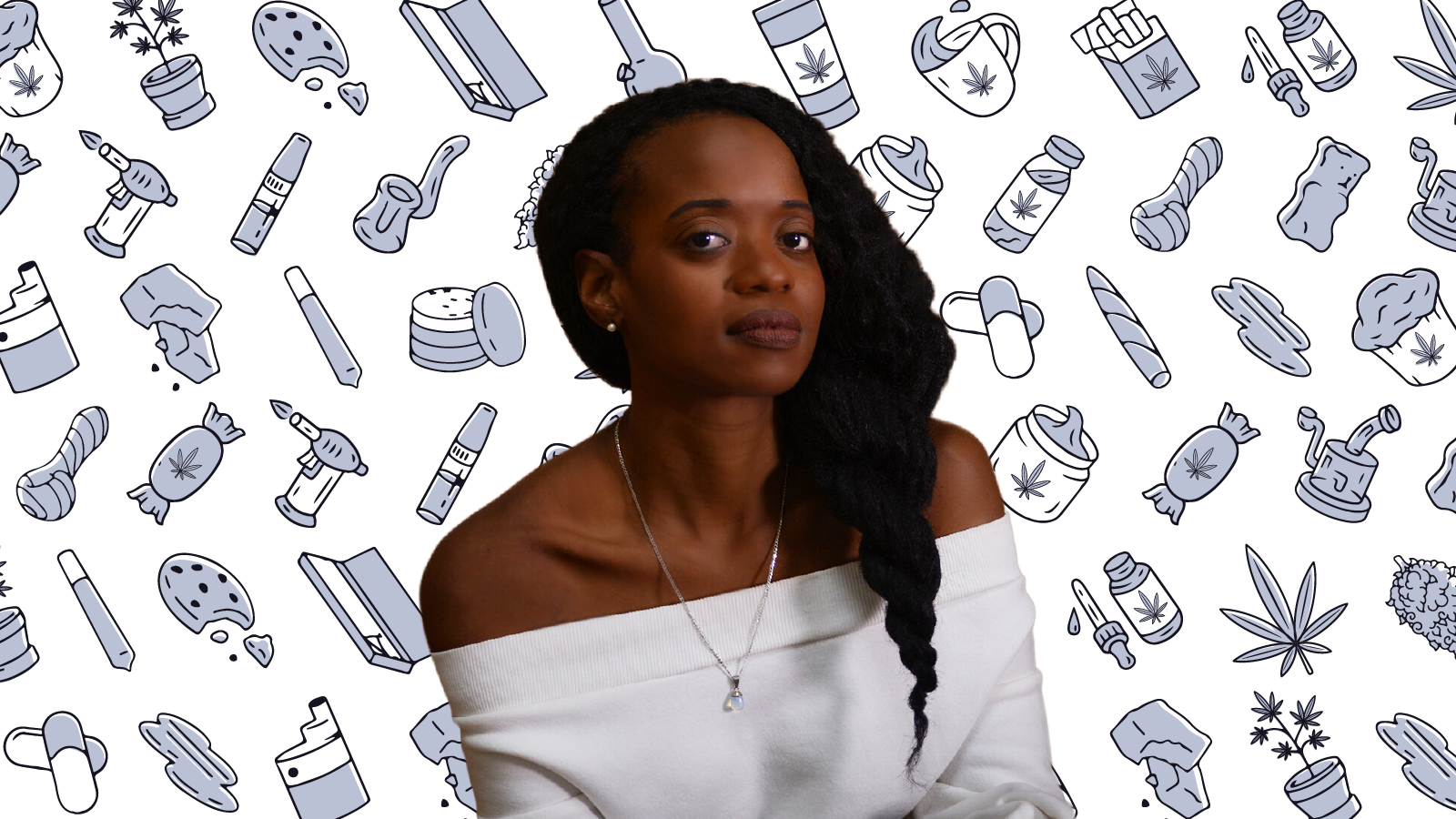 5 Weed Products Cannaclusive Co-Founder Mary Pryor Can't Live Without
The weed industry needs people like Mary Pryor. People who keep it real how twisted, corrupt, and out of whack the game has always been. Without the full truth about the lack of funding, the difficulties of licensing and the ongoing struggle for social justice, there will never be real progress in correcting all of the problems caused by the failed war on drugs.
"I don't think I'm the shit. I don't think I'll kill it; but I think I'm talking about that there isn't a lot of black and brown presence [the cannabis industry]In a way that is alarming and hopefully inspiring, "Pryor told me in a recent Zoom interview.
Pryor is a co-founder of Cannaclusive, a collective that aims to ensure fair representation of minority cannabis users. She is also a co-founder of Fit For Us, a nonprofit that aims to highlight minority professionals in the health and wellness industry. Breaking Bread NYC, a nonprofit focused on food scarcity; Cannabis For Black Lives, a nonprofit coalition of white-owned companies aiming to bring dollars behind black and brown jobs and organizations in the cannabis space; and the National Cannabis Industry Association. She also works as the Chief Marketing Officer for Tonic CBD, a CBD skin care line. By the time this article is published, two or three more jobs will likely be added to the resume. So she is committed to creating ways for black and brown people in a world that continues to try to wipe us out.
When asked why she decided to enter the cannabis industry in the first place, Pryor said, "I got involved with it from a health perspective. I have [Crohn's Disease]Cannabis made me a lot easier. "As a lawyer for the plant, she looked at the legal industry and wondered why none of those in power looked like the people in jail for dealing with the exact same product. "I realized that there weren't enough black people in an industry who, in my experience, felt pretty black. So I was really into the idea of ​​talking about it and uplifting [Black and brown people]. Little did I know it would take me to my current location. "
Pryor is best known for her work with Cannaclusive, who has always worked as a minority advocate in the sector and advocates for social justice every time a new state legalizes cannabis. Recently, they've been conducting consultations with some of the bigger companies in the industry – those who are doing absolutely nothing to help the communities hardest hit by the laws that allow themselves a slice of the multi-billion dollar cannabis cake to take. "We're going to provide more support for inclusion, support for diversity and marketing to people who know they need to have a more authentic relationship with Black, Indigenous, People of Color."
Cannabis was a big part of Pryor's life and work. Here are five cannabis products she can't live without.
Congolese Club's Congolese Red Pre-Rolls
The Congo Club is a black-owned cannabis company founded by Amber Senter. It has to be a fire because I was asked by random people where to find it before Pryor even told me she loves her Congolese red.
Answer: You can get these at Sweet Flower Pharmacy, a Los Angeles-based chain of pharmacies with locations in the Arts District, Studio City, Westwood, and Melrose. It is owned by another Cannabis For Black Lives co-founder and has a social equity shelf that makes it easy for you to support minorities in this area. They also donated $ 175,000 to organizations that aim to uplift communities.
Exir pre-rolls
exir Pre-Rolls are a brand of Pre-Rolls from the Cosmic Distribution catalog. They boast "ALL NUG. NO SHAKE. "They currently have three varieties in pre-roll packs of five counts: French Toast (Sativa), Fruity Pebbles (Hybrid), and Ancient OG (Indica). You can find the full catalog here.
TONIC CBD skin care products
Founded by Brittany Carbone, Tonic CBD is the first women-owned hemp vertical in upstate New York. "We have two amazing skin care products that actually work for people who are melanated as well as other skin types," said Pryor.
These two products are Tonics Outer Space Renewal: Face + Body Oil and Outer Space Body Butter. Both are made with a combination of CBD and CBC, a minor cannabinoid that tonic is helpful in treating acne due to its anti-inflammatory properties and its ability to suppress excess lipid oil.
Can social tonics
Cann is a microdosable infused beverage brand that Pryor drinks on a daily basis. CANN's tonics are made with 2 milligrams of THC and 4 milligrams of CBD and come in a variety of flavors including lemon lavender, blood orange cardamom, and grapefruit rosemary. Pryor's favorite is Cranberry Sage, whose seasonal flavor wears off in winter.
In addition, CANN puts its money where it is by prioritizing social justice. "The reason I mess with CANN is because they support marginalized communities and marginalized endeavors. And they do their best to educate their audience about more than just the fact that they are a good product, with a beautiful design, and really, really tasty. "
Black Dragon Breakfast Club Gift Box
Last but not least, Pryor cannot live without the Black Dragon Breakfast Club gift box. The Black Dragon Breakfast Club is owned by a woman and founded by Tsehaitu Abye. He is a cannabis advocacy, advice, and lifestyle brand that opened an accessories store in 2020.
Currently sold out, the Essential Gift Box contains a laundry list of items including the Cannabis Is Medicine desk top, a deck of cannabis confirmation cards, full spectrum hemp bath salts, and many other lifestyle products.
Keep an eye on the Shop Black Dragons website for updates on stock.
Photo courtesy Mattio. Graphic by David Lozada / Weedmaps