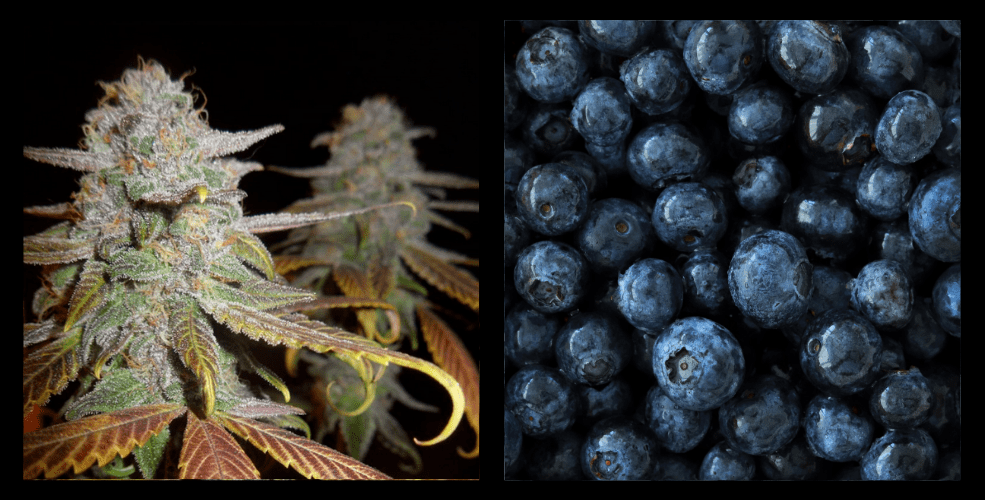 Who is the legendary breeder DJ Short aka "The Willy Wonka of Pot"?
It's no understatement to say that DJ Short made an indelible mark on the cannabis sector. DJ Short is the legendary breeder behind the 'DJ Short' Blueberry strain that almost every stoner has heard of, but not everyone has had the privilege to try.
Who is DJ Short?
DJ Short, known as "The Willy Wonka of Pot" (1), "Wizard of Weed" (2) and "Cannabis Professor", lives up to his nickname. DJ Short has grown a number of award-winning, high quality buds since the 1970s, though he's best known for his Blueberry strain, which has earned him a worldwide following. Before his website, DJ Genetics, was created, Stoners flew from all over the world from far and wide to try the legendary Blueberry.
Although DJ Short has been breeding new strains for over 30 years, he has held back. In contrast to today's big box producers, DJ Short is not there for the money or the clout – he breeds out of pure love for the bud. While writing this piece, I came across only a handful of interviews, all of which corroborate DJ Short's reluctance to be the center of attention. To date, there is only limited information online about him. He's not particularly active on social media, although his website, DJ Genetics, has more information about his upbringing and the strains he produces.
DJ Short has been referred to as the Willy Wonka of Pot, Wizard of Weed, and Cannabis Professor
DJ Short's upbringing
Photo by David Dixon. (CC BY-SA 2.0) The picture was reshuffled.
Daniel John "DJ" Short is from Detroit but has worked in Oregon for many years. DJ Short has been breeding new strains since 1978 when he started experimenting with cloning techniques from the comfort of his home (3). Since then, he has made a number of popular cannabis strains, the most popular of which is Blueberry. Blueberry won the coveted Cannabis Cup of the High Times 2000 and is still a fan favorite to this day. In 2003, Short wrote a book entitled "Growing Extraordinary Cannabis: An Expert Breeder Shares His Secrets".
Short inherited his passion for cannabis from his Romanian great grandmother. She was a gypsy herbalist who grew cannabis for medicinal purposes, and she eventually passed her knowledge on to her daughter.
Short tried cannabis for the first time at the age of 14 (4). At the time, he was struggling with depression and weeds helped him regain his mind (and appetite). It also helped loved ones: his mother used weeds to relieve her pain after a stroke, and his girlfriend used cannabis oil after undergoing chemotherapy for breast cancer.
Back then, the only weed available was usually an inferior product from Mexico. The lack of good bud spurred Short to gather the good weeds whenever he could grab it and save it for the last moment. But that wasn't enough. Short wanted more frequent, high quality buds.
Experimentation began in 1973.
The beginnings of experimentation by DJ Short
"The Famous Blueberry" photo by JD Short
Short bought a box of cereal that came with a plastic seed sprout. He moistened the chamber, pocketed a bud from his own stash of Hawaiians, and was surprised to find that his experiment worked: the seed had sprouted. This would be the first of many breakthroughs for short.
At that time, more information about cultivation emerged: cultivation manuals were published, indica plants were just being imported from Afghanistan, and grower equipment was more readily available.
After much trial and error, Short created the perfect mix of indica and sativa, all from his own closet. This iconic hybrid became what is now called Blueberry. It is now known that every strain with blueberries in their name is either a clone or an ancestor of Short's first experimental blueberries (5). He was meticulous back then and still dedicates the same attention to detail to his growing technology today. When Short started out, he made sure to test his buds for at least six months before releasing them publicly.
Shortly after Blueberry, DJ started growing Short Flo, a plant often referred to as a psychedelic herb. These strains quickly became popular with underground growers in Oregon, California, and parts of Europe. Since then, Short has produced Vanilluna, New Berry and Whitaker Blues among others.
About 'DJ Short' Blueberry
DJ Short Blueberry, or simply 'Blueberry', was created in the 1970s and is an indica-dominated hybrid that is aromatic and tastes like blueberries (I have been repeatedly told this is true). According to DJ Genetics, Blueberry produces "dense buds of red, purple, and eventually blue hues that usually harden to a lavender blue." The finished buds are known for their extremely sticky, trichome-heavy buds that glitter. Blueberry produces a high quality, long lasting high that creates a feeling of euphoria. It is still very much in demand today. This strain cemented Short's reputation as a legendary breeder – including in pop culture. See: Ludacris 'Blueberry Yum Yum,' a hymn dedicated to smoking this sticky icky.
What is DJ Short doing to this day?
While we don't know all that Short has to offer today, we do know that he continues to make high quality, limited edition varieties for select distributors. DJ Short also has a son, JD, who follows in his footsteps as a cannabis breeder and experienced photographer.
Short has stayed true to its roots and continues to campaign against generic, mass-produced, uninspired buds. Short is authentic and a mystery in both his personality and what he produces, but his buds continue to be revered around the world.
Have you ever tried DJ Short's Blueberry variety? Has DJ Short influenced you? Let us know in the comments.
Footnote (s)
1. https://grantland.com/features/a-trip-hempfest-pioneering-cannabis-breeder-dj-short/
2. https://www.eastoregonian.com/news/local/the-wizard-of-weed/article_378165f8-c75e-5030-a926-6e8ab425f5bc.html
3. https://www.djgenetics.com/about-dj-short/
4. http://america.aljazeera.com/watch/shows/america-tonight/articles/2015/4/30/marijuana-breeding-pioneers.html
5. https://blog.seedsman.com/the-origins-of-blueberry-cannabis-strain/