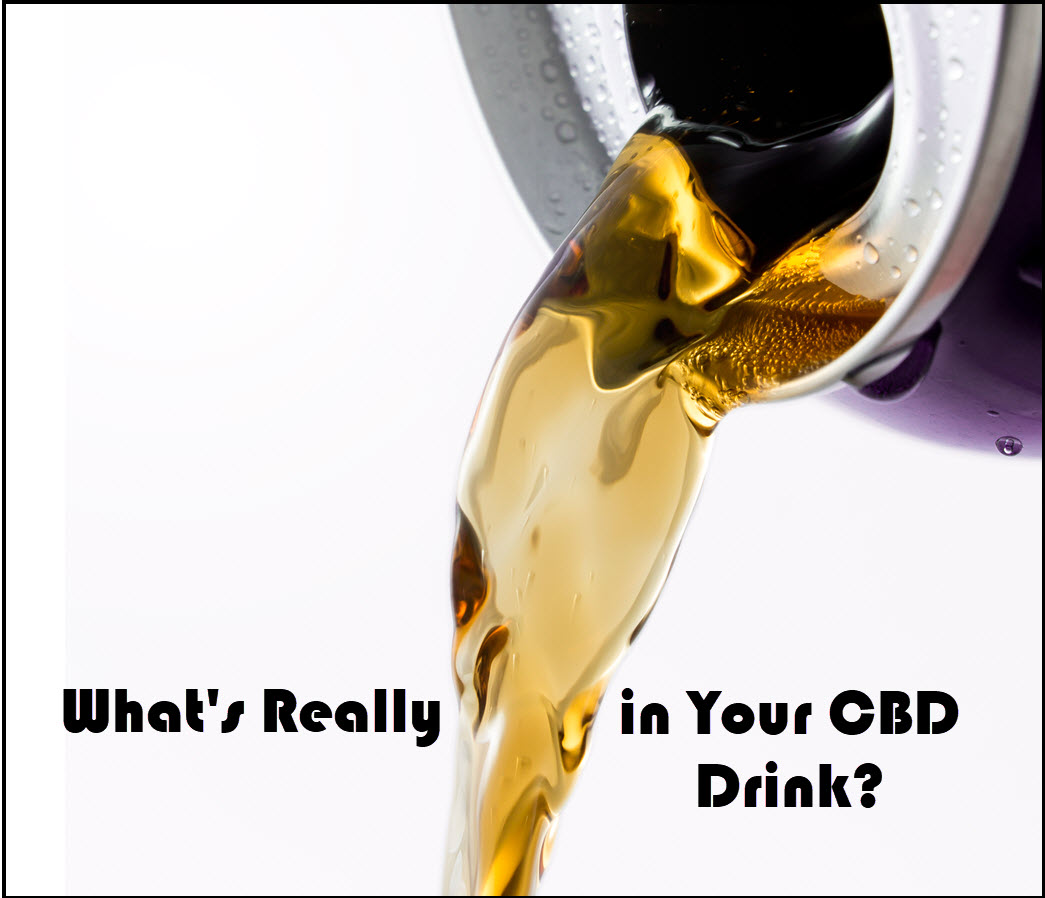 What's Really in Your CBD Drink? (Not a lot of CBD as it turns out!)
Study shows that more than half of CBD drinks contain less CBD than advertised
Drinks infused with cannabidiol (CBD) seem to be popping up everywhere.
It's easy to see why it's so popular: drinks come in all flavors and varieties, and they're discreet to medicate with. After all, it has become extremely convenient to take medication when you just need to have a delicious, refreshing drink.
There is money to be made in the market too: a report published by Grand View Research in 2020 estimated that the size of the global cannabis drinks market is expected to reach a staggering $ 2.8 billion in 2025. "Cannabis beverages infused with CBD are registered the fastest growth in (previous years). Due to the non-psychoactive properties of CBD, demand is expected to increase over the forecast period. The lack of a psychoactive effect in the CBD drinks extends the scope of the drinks for medicinal purposes. Many consumers consider CBD drinks to be wellness and anti-inflammatory products like kombucha – a probiotic drink. This drink can potentially be used to treat chronic pain, anxiety, substance use disorders, and central nervous system disorders. These factors are expected to drive uptake of the product and lead to growth in the segment, "the report said.
How Much CBD is in Your Drink?
The numbers clearly show that there is a demand for CBD beverages and they won't go away anytime soon.
But the question is, do we really drink what we think we drink?
According to a Leareport, only 4 out of 22 CBD drinks that were analyzed had the actual CBD content they were promoting. For the research, they used independent laboratory tests on 22 CBD beverage brands on the market to determine how much CBD they actually contained. They were surprised by their results because many of these brands appeared to be falsely promoting their claims, even though some of them were made on purpose while others didn't know any better.
Of those 22 products, 12 had less CBD than what was marketed online, although shockingly, 2 CBD drinks contained no CBD at all. According to the report, 18 or 81% of the products contained 10% more or less CBD than advertised, while 14% contained 40% less or more CBD.
In summary, only 4 products, or 18% of the products examined, had the correct CBD content that they advertised. Leafreport also states that they didn't see any positive associations between a brand's reputation and their test results, meaning that even more popular CBD brands did not fare better compared to lesser-known companies.
What can you do about it?
Let's take it from the experts. Last year, Beverage Dynamics spoke to beverage experts, including Carlton Fowler of Great Rodeo Capital. He spoke about the problems facing the CBD industry, particularly the flood of CBD drinks that have not been regulated.
"CBD is way ahead of the curve," he says. "It tried to get into the health food store before it did the massive work of establishing a consumer category."
Meanwhile, Tom Waks, who founded NXT Water, a company that makes CBD water from hemp, adds, "A lot of gamers entered this area without doing anything to do with being here and they are doing the industry a disservice done. "he said. "They said everything they had to say to get consumers to buy the product. It's not OK. "
They provide some advice for consumers in the article, especially those looking for a Certificate of Analysis (COA) that is available for some CBD brands. A COA will inform consumers that the product has been tested and authenticated, and you can be sure that it contains the amount of CBD that they were promoting. That's all thanks to laboratory test results. However, they warn that COAs can also be counterfeited.
"That's why transparency is everything in this industry," says Waks. "CBD is about wellness, and that means we should stick to a higher standard."
Inaccurate labeling is a problem that has long plagued the cannabis industry, and the CBD beverage sector is not alone. This is because there is simply no state or federal regulation as cannabis is still considered a child. There is a lack of transparency and, while it shouldn't, it is ultimately up to the consumer to make informed choices.
There are many CBD and hemp companies that have good intentions while others don't. This is why it is helpful to look for the COA and reconcile it with your dollar.
Here are some other tips to help you make informed decisions when shopping for CBD beverages:
Check the COA for the lab name. You can do a quick online google search to see if the lab is running independently. It would also be helpful if the laboratory were ISO / IEC accredited and known for complying with industry standards.
Analyze the cannabinoid content of the COA and compare it to the information on the product label. They should match, or at least have very similar results. Otherwise, the COA results may be incorrect or inaccurate.
Check the COA lot number and see if it is the same on the product. The batch number indicates whether CBD products were made within the same batch of CBD extract. Therefore, the COA lot number should be the same lot number on the CBD product.
We hope this article has helped you navigate the CBD beverage market.
CBD DRINKS, READ MORE …
HOW DO YOU MAKE A TUMERIAN CBD DRINK AT HOME? READ HERE!
OR..
HOW DOES WATER-SOLUBLE CBD WORK? CAN YOU ADD WATER TO IT?