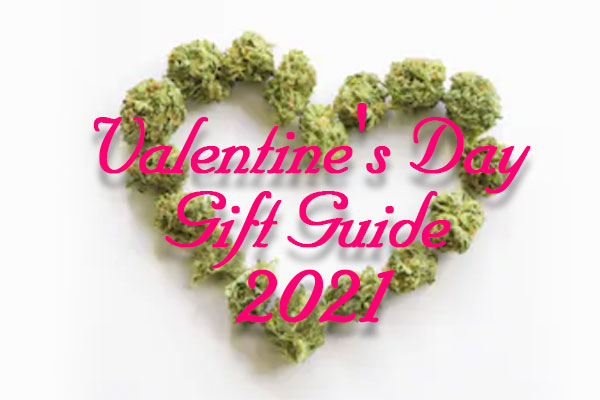 Valentine's Day gift guide from Fifth Ave Green House
Valentine's Day is back, Cupid's arrow is aiming and love is in the air.
Wondering what's the perfect gift for you or your cannabis-loving Valentine's Day?
How about a new piece of smoking glass or some awesome vaping gear? It is the gift that will bring you joy all year round.
No matter how your boat floats to enjoy the magical plant, we've got you covered with these perfect Valentine's Day gift ideas. Don't forget to take advantage of our Valentine's Day weekend promotion.
For the intoxicating glass fan
If you or your significant other are a fan of intoxicating glass with artistic flair and great functionality, then our T'ataoo glass range has the answer.
Whether it's a stylish swab rig or a percolator bong, we have eye-catching designs that stand out from the crowd. These hand blown pieces are available in a variety of colors and styles. Be it the horned monster head rig, an octopus bong or our famous beehive-themed glass – there is something for every taste.
For the on the go dabber
Lovingly made glass looks good, but it has some disadvantages. It's hard to dab on the go or take the bong with you on a weekend. If your Valentine's Day is always on the go, this is it Seahorse Pro swabs will surely be okay with their lifestyle.
This easy to use and lightweight electronic nectar collector is your perfect portable swab device. Put it in your pocket with a tub of your favorite concentrate and enjoy tough, great-flavored dabs everywhere. Plus, you can use it discreetly as it doesn't create the cannabis smell that smoking a joint or bong causes, so you can fly and vape under the radar almost anywhere.
For the tech-savvy dabber
The latest craze in the world of dabbing is the electric swab rig. Say hello to the Fifth Ave Green House Unicorn E-Rig.
The Fifth Ave Green House Unicorn was named after the rarest mythical creatures and is a unique version of the e-rig. More portable than a regular swab rig, it has all of the flavor and simplicity of the vape pen. Enjoy huge, smooth water filtered vapor with every hit. Perfectly portable, great for a romantic weekend getaway or to curl up at home.
For those who already have an e-rig, how about a new version of the Seahorse Dab Pen. That Seahorse max is the latest addition to the Fifth Ave Green House Seahorse range and combines the user-friendly style of an electric nectar collector with a water cone. You can leave the glass rig and flashlight at home as this all-electric swab device is battery operated and will deliver massive cracks throughout the day.
For the dry herb lover
Does your lover like a lot of seepage with your herbal hits or maybe just a little?
In any case, we have a water pipe that suits your needs.
If you want maximum infiltration and even hits, a technical water pipe from the Fifth Ave Green House glass range is just the thing. How about this Monster Quad Pipe with its multiple recycling or that Mad Scientist Sprinkler Bong. Both offer some of the largest cracks and let you add ice to get smooth cracks.
On the other hand, if you're a fan of old school mug bongs, simplicity at its best, pack a few ice cubes down our throat Arctic Outlaw mug bongAnd get ready for the high times With really thick borosilicate glass, it's a tough bong that can be your daily rider for years.
For the concentrate lover
If your significant other has avoided burning dry herbs and opted to smoke concentrates, you are likely looking for a water pipe that is small but functional. If you are pinching a few cents and still want a quality rig, then these great deals are from us Big Mom line.
Two of these bongs have a sandblasted geometric design that is simple yet elegant, while the third is a clear glass chamber with distinctive accents that highlight the joint, base, and mouthpiece. All of them cost well under $ 100, which makes them affordable for a healthy concentrate hit.
Don't forget to apply the special 15% discount Discount code when shopping over Valentine's Day weekend. Read the full information on our Valentine's Day weekend promotion to save big on your next order.