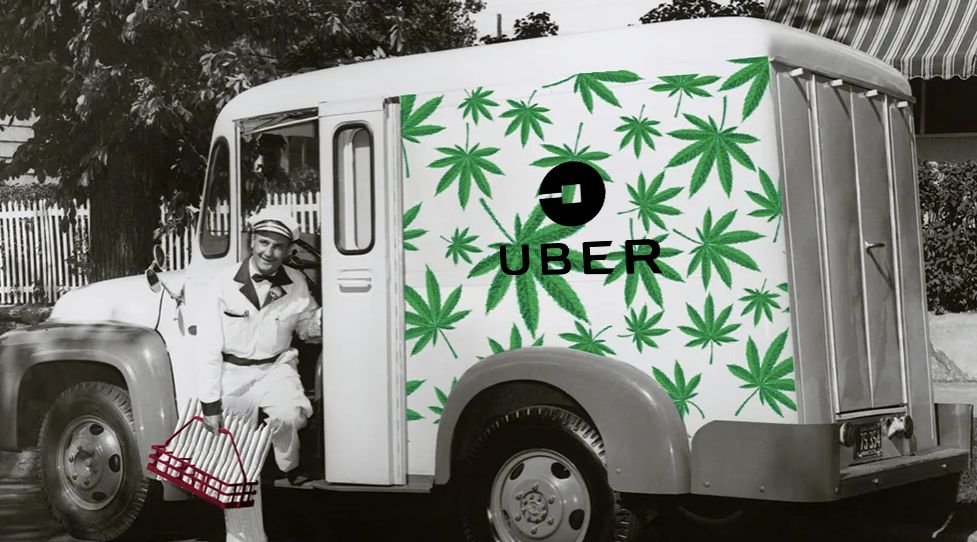 Uber plans to jump into the weed delivery game after federal legalization in the US
Uber is cautiously reviewing plans to set up its own legal weed delivery service, but only if cannabis is legalized at the federal level.
In a recent TechCheck interview, CNBC asked Uber CEO Dara Khosrowshahi if the carpooling company had any plans to launch its own weed delivery service, especially now that New York, New Mexico and Virginia have legalized cannabis. Khosrowshahi said his company is currently focused on food and alcohol delivery, but added that weed delivery was definitely an option.
"When the path is clear for cannabis, when federal laws go into effect, we will definitely see this," said Khosrowshahi. "But right now we see so many opportunities in the grocery store, in the food, in the liquor, and so on, and we will focus on the opportunities that arise."
The CEO added that his company is currently focused on "the types of supplies that a high percentage of consumers want to have quickly delivered to their homes and that are quite common," reports Marijuana Moment. And while "groceries, groceries, pharmacies, and alcohol fall into that category," legal weeds would fit that bill too.
But for now, cannabis is still illegal nationwide, and Uber will stay away from weeds until that changes. Current laws prohibit banks, payment processors, and other financial firms from serving cannabis-handling companies. If Uber started supplying weed now, those restrictions would make it a purely cash-only business and the company would even have to be removed from the U.S. stock exchange.
Uber actually acquired a weed delivery service in a recent acquisition but released the company so as not to break state restrictions. The rideshare company recently acquired alcohol delivery service Drizly to expand its own alcohol delivery plans, and Drizly already had its own weed delivery offshoot, Lantern. However, once the acquisition is complete, Lantern will become its own private company protecting Uber from federal interference.
It's hard to say when the government will actually legalize weeds, but the outlook is looking better every day. Last fall, the House passed the MORE Act to remove cannabis from federal controlled substances law. This law will be reintroduced this year. And in the Senate, Majority Leader Chuck Schumer is working with Senators Cory Booker and Ron Wyden on their own federal legalization law.
The main sticking point here is President Biden, who has repeatedly stated that he is totally against adult legalization. As part of the president's outdated weed policy, the White House even fired and disciplined several White House employees who had previously used cannabis in states where weed is legal.
There is a clear possibility that Biden could veto a Congress-approved legalization bill. Given that 75 percent of Americans support legalization, it would be a terrible decision for a president seeking a second term.