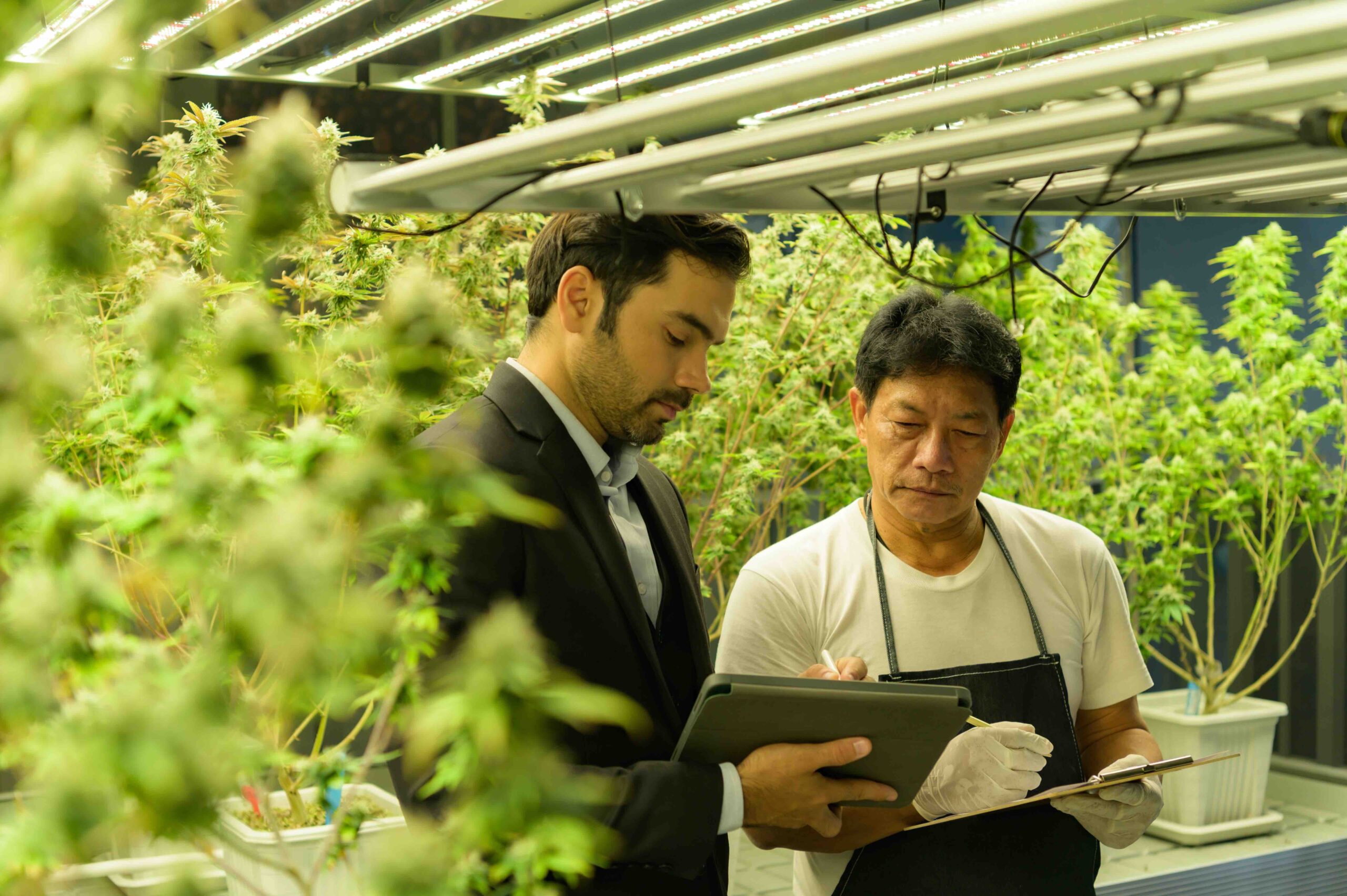 This federal agency provides safety plans for cannabis workers free of charge
The death of cannabis worker Lorna McMurrey in January 2022 brought to light a number of health threats faced by workers in the legal cannabis industry. Leafly's Death of a Trimmer series of investigations documented the serious safety risks that often go unchecked in today's industry.
NIOSH officials don't care that you grow marijuana. They just want to protect the workers.
Although marijuana remains a federally illegal Schedule I drug, there is one agency that seeks to work with state-licensed cannabis companies to protect worker health.
NIOSH, the National Institute of Occupational Safety and Health, is a sub-agency of the Centers for Disease Control. NIOSH officials don't care if a state legal business grows illegal cannabis nationwide.
And unlike OSHA, the federal government's occupational safety enforcement agency, NIOSH is not concerned with punishing violators. They just want to help companies keep workers safe and healthy.
More on cannabis worker safety
NIOSH is willing to offer customized recommendations
NIOSH offers Health Hazard Evaluations (HHE) at all cannabis processing facilities. These can be requested by a group of three or more employees, a union or the company itself.
"If you have specific issues that you are concerned about, we can take care of them."
– James Couch, NIOSH
NIOSH experts will offer a range of individual occupational safety recommendations, either remotely (through discussions with the relevant parties) or through a face-to-face visit or visits during which they can collect samples.
"If they have specific issues that they are concerned about, we can take care of them," says James Couch, director of NIOSH's hazard assessment and technical support division. Couch is one of the federal health experts who visited the farm of Tom Lauerman, a longtime cannabis breeder and industry leader, in 2015 to learn and develop worker safety protocols specific to cannabis.
"We always work directly with them [each] companies to make it very personal," says Couch. This consultation will result in a final report that is publicly available on the NIOSH website. "And as part of that, other people in the industry can take these guidelines and apply them to their own workplace." The company's name is not included in the public report and no proprietary business information is disclosed.
NIOSH experts worked with farmer Tom Lauerman, pictured here, to collect data on a cannabis grower's day-to-day activities. (Photo: Patrick Bennett)
Regulatory authorities may also contact NIOSH
NIOSH also makes its experts available to work with government agencies on cannabis health and safety protocols. According to Couch, his organization offers research that "walks through some of the different issues we've found in facilities, and people can use that to implement various recommendations or guidelines in their own facilities, hopefully reducing potential exposures." The agency has worked with several states, he says, including Colorado and California.
NIOSH receives approximately three or four HHE inquiries from cannabis facilities or employees annually, which is significantly more than in the pre-legalization past. (In the past, most of these requests have come from law enforcement agencies handling plants seized during investigations.)
But given the size of the industry, that's still a telling number. Couch expects that number to increase over time as more states legalize and more businesses and workers become familiar with the HHE program.
Employees, unions and cannabis producers can request an HHE here and email HHERequestHelp@cdc.gov to ask questions or get more information about the program. The agency's final HHE reports can be searched and viewed here.