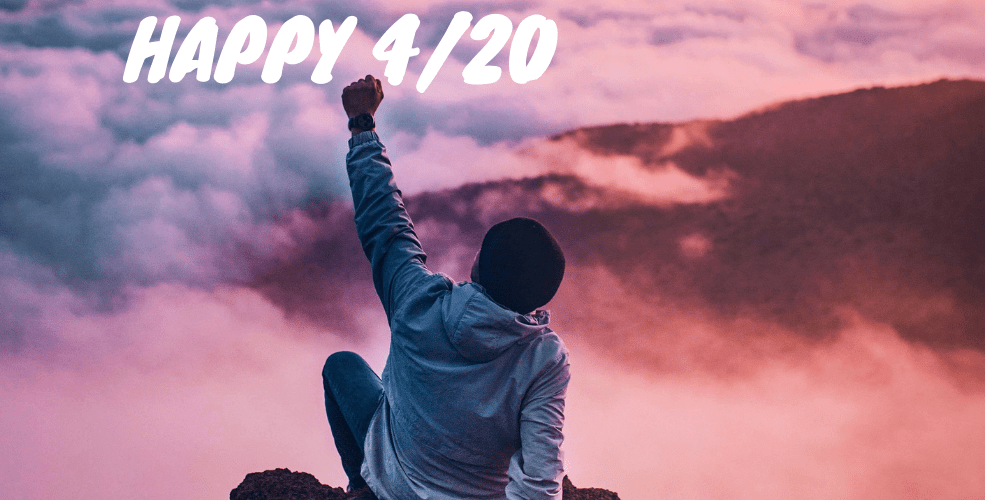 Still at home? Here are 5 low-profile ways you can celebrate 4/20
Stuck inside? Covid restrictions put you down? Do you only want this 20.4. Lay down? Do not be afraid – we have you covered. Here are some ideas to help you celebrate 4/20 from the comfort of your home.
Bake some weed brownies
Baking weed brownies is always the most popular activity when you want to kick back, relax, and have a bite to eat at home. They are easy to make and always taste good. If you have roommates or live with a partner, be sure to include them in the baking and taste tests. Here are some tips for making weed brownies:
Prepare your cannabutter ahead of time so that you can save a few hours of cooking time.
Use cocoa powder and chocolate chips for an extra sticky, chocolaty brownie.
Freeze your brownies to make them last longer (unless you want to eat the entire batch in one sitting).
Season your brownies by adding coconut, mint, raspberry, or other toppings for extra flavor.
Give weed brownies as a gift and spoil your loved ones with your brownies.
Watch a 4/20 live streaming concert
Streaming concerts are a huge hit these days. This year there will be a series of streaming shows on April 20th that you can watch virtually from anywhere.
You won't want to miss this one! Here are some 4/20 shows to watch this year:
For $ 20, you can party live with legendary hip-hop group Cypress Hill at the Roxy Theater (1). The band will perform some of their biggest hits – and they have a few special surprises up their sleeves.
Don't have any money left? Do not worry. Pigeons Playing Ping Pong, an American funk jam band, will be playing a "420 Harvest Party" for free on Twitch (2).
The reggae band Chalwa will play a 420 tribute show for Bunny Wailer (3). Bunny Wailer was one of the original members of the reggae group The Wailers alongside Bob Marley. Bunny died on March 2nd, 2021. You won't want to miss Chalwa's unique variety of Appalachian Mountain Reggae and earthly meditations inspired by the divine.
Do you want to see a tribute band that isn't quite a tribute band? Check out Grateful Shred's 'Shred 420' livestream. (4)
And of course there will be another homage to the Grateful Dead: This time it will be hosted by the Relix Channel with DJead Night (5). This livestream has many casts!
Watch a popular Stoner movie
This is the perfect time of year to relax, smoke a joint, and watch a movie or two. If you want to check out some Stoner movies, check out the classics like Cheech and Chong: Up in Smoke (1978), Harold and Kumar Go to White Castle (2004) (or the entire Harold & Kumar series, really) and Half Baked (1998).
If you're looking for something a little more cerebral, I recommend checking out some nature documentaries like Planet Earth. There is no better way to appreciate where you live than to observe the world's most fascinating creatures. If you're looking for an animated movie, check out Paprika (2006).
It is a pleasure for your senses. Bell pepper is often described as an anime that is best seen when one is high. The graphics, the soundtrack, the themes – all of these are sure to captivate you.
Have a virtual hang out with friends

Still not fed up with zoom? If not, why not celebrate with friends virtually? Schedule a virtual token session with your friends. If you prepare in advance, you can even try out some new strains together. It's a great way to keep that connection and create new experiences.
Some tips for your virtual smoking session:
Plan your session in advance so everyone is on the same page (and time zone).
Test your webcam and microphone in advance! There is no bigger crap than finding out that you have technical problems.
Play an online game together or throw a Netflix party.
Hotbox a room in your home
Every cannabis enthusiast knows that hotboxing is a rite of passage. What better way to celebrate April 20th than hotboxing a room in your house? If you haven't had a hotbox in a while, read the following tips:
When hotboxing a bathroom make sure you use a towel to block the crack under the door and close any windows. Turn your shower on on full heat and wait for the room to fill with steam. Once the room is dampened, you can go ahead and light your joint. When you're done, take a relaxing shower and open your window to clear out the smoke.
Hotboxing your car is all about location, location, location. Make sure you are parked in a discreet area not far from your home (so you don't have to drive). When you've found a suitable spot, close the doors, roll up the windows, and light one. Invite a friend over while you're at it.
Whichever activity you choose to do, remember that even in a pandemic, you can still have a solid 4/20.
How are you celebrating April 20th this year? Let us know in the comments below!
Footnote (s)
1. https://cypresshill.com/2021/03/16/420-live-stream/
2. https://pigeonsplayingpingpong.com/free-stream-on-4-20/
3. https://www.chalwaroots.com/4-20-2021/
4. https://gratefulshredmusic.com/tour
5.https: //relix.com/news/detail/djead-night-announces-4-20-grateful-dead-livestream-with-conrad-doucette-scott-devendorf-and-members-of-the-national/