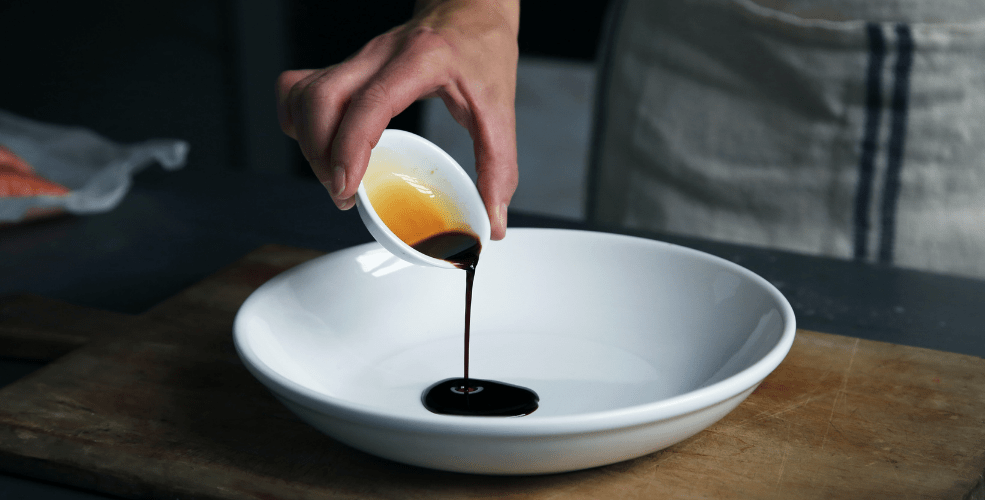 Recipe: Poured maple balsamic vinaigrette
Caroline Attwood / Unsplash
If you've been looking for a strong edible product but want to stay away from the candy, here's an easy way to soak in the THC-induced craze while filling yourself up with nutritiously packaged meals. This week we have an easy and simple recipe to incorporate cannabis into, a balsamic vinaigrette with a maple touch. Pour this delicious cannabis-infused salad dressing on your midday greens or a cereal bowl for dinner for an extra dash of tang, flavor, and of course, potency.
Video & recipe from The Wellness Soldier
Infused maple balsamic vinaigrette
1 tablespoon of olive oil
1 tablespoon maple syrup
1 tablespoon of balsamic vinegar
1 tablespoon of Dijon mustard
3 tablespoons of infused olive oil (30 mg THC / tbsp)
A pinch of salt and pepper
If you own a magical butter churn, this recipe couldn't be easier for you. Just add all of the ingredients to your magical butter machine, close the lid, set the mixture, and hang out while your new cannabis salad dressing prepares!
To make this recipe without the magic butter maker, simply put all of the ingredients in a small bowl and whisk them together thoroughly. You will be able to get the same great taste as the magic butter machine, but the THC will not be distributed as evenly. To fix this, mix it thoroughly before applying it to food each time.
As a salad dressing, bread dip or vegetable booster, this cannabis-infused vinaigrette offers equal parts taste and potency. Do you have any other healthy cannabis recipes? Share in the comments below. Find more delicious cannabis recipes here!
Footnote (s)