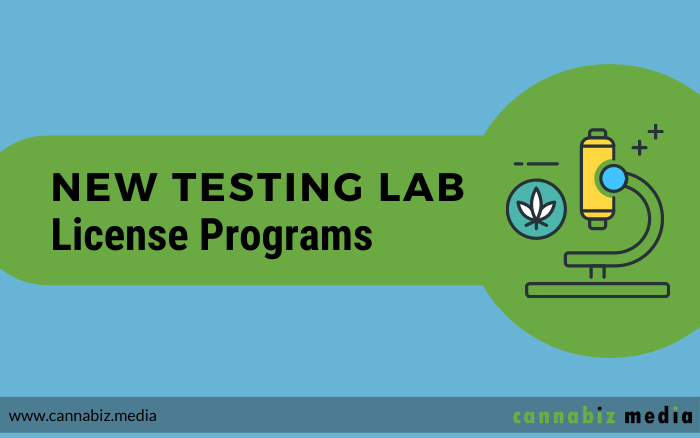 New Testing Lab Licensing Programs
Over the years, the development of the cannabis industry can be tracked through three different regulatory timelines: medical marijuana, adult (recreational) marijuana, and industrial hemp. While there may be similarities and overlapping features between the three segments, each of these segments has evolved based on a variety of cultural, economic, and legal contexts. Before the 2018 Farm Bill, which legalized hemp cultivation in the US, individual states were the main drivers of legalizing and regulating the legal cannabis industry.
The cannabis industry is still in its infancy and continues to face numerous challenges as the markets mature. Business owners, regulators, and consumers alike are faced with a patchwork of laws and regulations at the federal, state, and local levels, while adapting to new business opportunities, product offerings, and liabilities.
This regulatory patchwork includes different limits for the production of cannabis and cannabis products (e.g. license caps and mandatory stacking for cultivation and production facilities), rules for the distribution of retail stores (population formulas, application regions of the Ministry of Health, etc.) as well as requirements for testing and product safety . The following sections examine how some states are introducing new trial mandates and independent laboratory licenses.
The marijuana markets of many US states have a long history of gray market programs that were defined not by their characteristics but by what they lacked: business licenses, track and trace, taxes, and testing requirements. In some markets, including Washington, Oregon, Michigan, and California, the transition from the gray market to the regulated market has been a bumpy affair, resulting in litigation, rapid changes in regulations, and company closings.
Recently, some states have introduced new or expanded requirements for laboratory testing for medical cannabis. These new regulations reflect a development: growing markets, increased demand for new products, and a vision for future legalization of adult use. Here are some of the states with recently implemented laboratory licensing systems:
Arizona
The Arizona cannabis industry faces a deadline for product testing to take effect. From November 1st, all cannabis products and cannabis products must be tested for pesticides and other toxins by approved private testing laboratories. Patient representatives and industry operators have already warned of bothersome product defects and test residues.
The test mandate and regulatory mechanism for laboratory licenses has been in place since summer 2019, and applications have been accepted for over a year. Applications are $ 5,000and renewals are $ 1,000.
The future of Arizona cannabis is an important factor here. While Arizona will be one of the last medical states to implement testing requirements, it could also be one of the next to legalize adult sales and expand into adult sales. Just two days after the lab test mandate goes into effect, voters will decide the fate of Proposition 207, the second attempt to legalize cannabis for adults 21 and older. This legislation would drastically disrupt the state's cannabis space, which is already a successful market for MSOs like Curaleaf and Harvest.
If Prop. 207 is approved, laboratory testing will be a mandatory part of the future adult industry, and implementation will now give time for the state and operators to address concerns about the testing. It's worth noting that no state has moved from medical legalization to adult legalization without first implementing the requirements for laboratory testing.
Florida
Florida's medical cannabis program slowly evolved into the current model: vertical integration with multiple licenses for medical marijuana treatment centers (MMTC). A small handful of winning licenses have not yet fully started operating. The program has grown significantly over the past few years, including the introduction of higher potency (THC) products and just last month of food sales. The state is home to one of the fastest growing cannabis markets in the entire country.
Until recently, producer manufacturers had to test their own products for quality assurance purposes or use ISO-accredited laboratories. Last year, Florida health regulators established and implemented testing requirements under the regulator for emergency rules. Laboratory licenses are now issued – the registration fee, $ 62,945.25is significantly higher than with comparable licenses elsewhere.
Efforts to introduce a constitutional amendment to further legalize cannabis in the Sunshine State failed earlier this year and are expected to return for another attempt in 2022. Simultaneously, the implementation of the state's medical cannabis amendment, which has been hampered by legal proceedings, has resumed in the past facing further litigation. The Florida Supreme Court will once again review the legal framework for the state's medical program, which could lead to a drastic expansion or overhaul of the industry. Testing laboratories are in place and will be a key component of the next phase of cannabis in Florida.
Rhode Island, New England and the Northeast
New England stares at a cannabis arms race. Two weeks ago, Marihuana Business Daily reported on the future of cannabis in the area. As the Massachusetts program continues to grow and the voter-approved Maine retail regime was rolled out last week, New Jersey voters are expected to approve Public Question 1 next month. A "yes" to question 1 is likely to lead to years of deliberation about laws, hearings, and an approval process. Neighboring state legislatures are keen to join the regional competition – Pennsylvania, New York, Connecticut, and Rhode Island have all passed bills in recent years.
One of these states, Rhode Island, recently introduced new laboratory testing requirements. The first license was granted in July and replaces the old government system whereby cultivation facilities can test their own products for quality or work with accredited, unlicensed laboratories. It's worth noting that in nearby New York, cannabis testing licensing requirements were introduced in 2019 and the state has five laboratory facilities serving the market. For both states, licensed, independent laboratory facilities are part of the cannabis value chain and may be expanded to include adult use in the coming years. Cannabis laboratory licenses in Rhode Island cost $ 5,000.
Important information about new licensing programs for testing laboratories
The introduction of independent laboratory licensing and testing requirements was a clear part of the industry's maturation in other states in the country. In addition to testing marijuana products, some of these laboratories have also analyzed hemp and hemp-derived products such as concentrates. The introduction of new rules and future legalization will drive the growth of laboratory businesses and the need for additional test licenses. The recent changes in Arizona, Florida, and Rhode Island could be a sign of further changes.