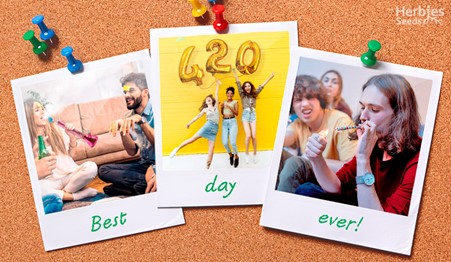 Make this weed day unforgettable
Break the routine and do something fun and unusual.
Smoking weed every day is fun, but it can get a bit old after a while, right? And April 20th – the infamous Weed Day – calls for a special kind of celebration. So here we are sharing some special 420 day ideas and activities to make this vacation a memorable one.
One of the best 420 day ideas is to go out and share your passion with like-minded people. So, skip secluded smoking sessions for the rest of the year and enjoy some of the best 420 day social activities.
1. Enjoy the outdoors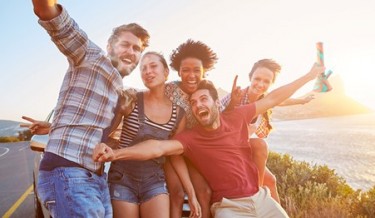 Okay, Brad Pitt was weird when the aloof stoner stuck to his couch in True Romance, but it's time to break that stupid stereotype. We are much more sociable than they paint us!
When the weather is fine – which is mostly the case in late April – put on your walking shoes, take your friends to the most picturesque spot within walking distance, and have a celebratory bowl smoke there.
Just be prepared for a long way home. Your progress seems so slow that you often feel like running – which is actually quite fun in its own way.
2. Celebrate with smoking games
What better day than April 20th?
Smoking games have the same goal as their drinking versions – to get the whole party going. Some (like Seven Tokes to Infinity or Last Man Standing) are the same as shots, while others (Never Have I Ever and Bong Pong) just replace a sip with a drag, but there are dozen of games that no one else plays except weed smokers.
It's best to print them out or save them on your mobile phone – after a few rounds you won't remember your own name, let alone some intricate rules of the game.
3. Run a Stoner Movie Marathon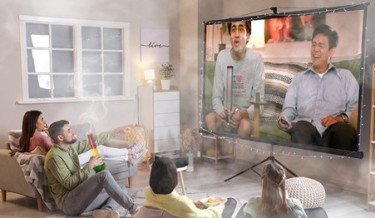 If a noisy gathering isn't your thing, why not spend a quieter evening watching stoner movies with your friends?
The trick is to agree on a playlist ahead of time. Otherwise, you will lose too much time arguing about who likes what and end up watching over-hyped new blockbusters that all disappoint.
As a starting point, we recommend the Harold & Kumar trilogy or the Cheech and Chong oeuvre (there are at least a dozen films). By the way, the plot doesn't have to be about hit heads. Some movies are about something completely different, but somehow they make you even more appealing when you have a lot of weeds. Scott Pilgrim versus the world, anyone?
4. 420-day ideas with groceries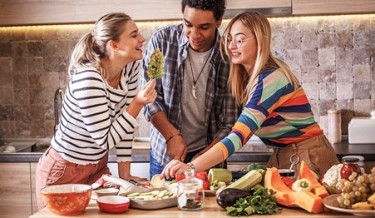 Frolicking in the cannabis kitchen
Foods fortified with marijuana have become increasingly popular in recent years, but a surprising number of hardcore weed smokers have not yet tried eating their favorite herb. This needs to be fixed.
Treat your friends to delicious groceries or, even better, invite them to a cooking party. Remember that the basic ingredient (cannabutter) must be made beforehand. When you have it in your fridge, hundreds of great recipes are available to you. All you need is to replace butter with cannabutter.
Just keep in mind that marijuana, along with food, takes about an hour and a half to kick in. So if you want to be high by 4:20 am, eat your groceries for lunch.
Increase the high with certain products
Due to what is known as the entourage effect, the high created by THC can be modulated by terpenes (smell), flavonoids (taste) and other natural chemicals in your weed.
You've probably heard that many of these substances are also found in large quantities in foods like broccoli, nuts, chocolate, and of course, mango.
While no one will come to your 4/20 party with just serving broccoli, mangoes are a different story. Who can say no to a bowl of fruit salad with large pieces of mango?
This fruit is said to be high in myrcene – a terpene that increases the high, making it more intense, deeper and longer lasting. Therefore, mango is a must for the 4.20 snack table!
5. Treat yourself to a Juicy 4/20 Promo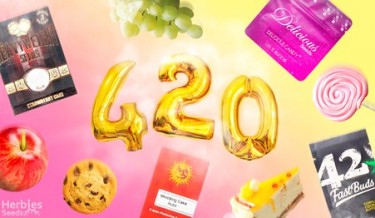 The nice thing about 4/20 promotions is that they come exactly at a time when you need to buy seeds for the upcoming outdoor season anyway.
For buying cannabis seeds in April, we recommend the Herbies Headshop. At 4:20 am they celebrate for a week after Weed Day with HUGE discounts on the cutest genetics.
To give you just a taste of this delicious bonanza, Herbies offers:
Up to 35% discount
More than 40 participating dessert tribes
Such hits as Wedding Cake Auto, Girl Scout Cookies and Delicious Candy
Famous participating seed banks such as Barney's Farm, Delicious Seeds and Dutch Passion
Stealth shipping and bonus seeds
CLICK HERE to get your Cannabis.net 4/20 bonus now!
The vacation will go by, but you will get another one – when the seeds arrive on your doorstep.
At the very least, you can light up at exactly 4:20 am surrounded by dozens or hundreds of happy and proud people. This is the kind of experience that should get you high even without THC!
4/20 IDEAS AND STORIES, READ MORE …
WHAT IS 4/20 AND HOW DOES APRIL 20th MEAN TO MEAN WEED DAY?
OR..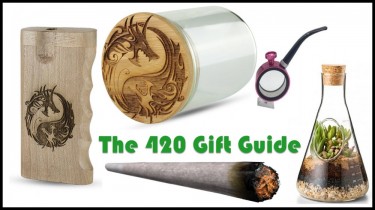 THE ULTIMATE 420 GIFT GUIDE, READ THE LIST, CLICK HERE!