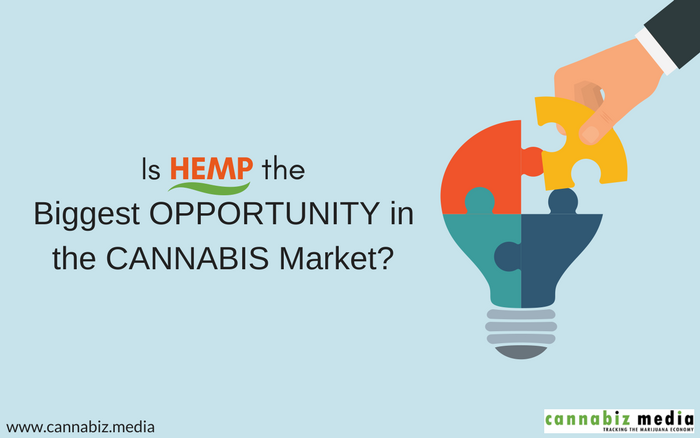 Is hemp the biggest opportunity in the cannabis market?
Be the first to know when new content like this is available!
Subscribe to our newsletter to receive notifications of new posts, local news and industry insights.
Many Thanks! Your submission has been received!
Oops! There was an error submitting the form.
When the U.S. Department of Agriculture (USDA) first published its tentative final rules for the U.S. hemp production program in October 2019, interest in the hemp industry skyrocketed. By January 2020, the USDA had already approved 13 state and tribal hemp plans, dozen of which have been reviewed and which should be approved in the following months.
As you can imagine, by this time many investors and companies recognized the potential of the industry and aggressively entered the hemp market. Based on data from the Cannabiz Media License Database, the number of active hemp licenses at the end of 2019 was almost higher than the number of active cannabis licenses in the US.
Fast forward to 2021 and farmers are facing significant oversupply issues and falling prices. Nevertheless, the industry has considerable potential and continues to appeal to investors and companies. Below are some of the key factors that continue to attract people to the industry.
Market leadership
The hemp industry is a perfect example of an industry waiting for companies to take the lead in a wide variety of categories. There are some brands that have been widely recognized that challengers should target with competitive attacks, but there are also categories that don't yet need to establish clear brand leaders. This means significant opportunities for companies to gain market share.
Innovation and expansion
It is estimated that more than 50,000 products can be made from hemp. In the US, food products and CBD brands are two of the fastest growing categories in the hemp market. Demand for hemp products is growing rapidly in other parts of the world as well – both in established hemp markets and in untapped markets – and there are numerous opportunities for expansion.
Innovation and product development could quickly move a U.S. hemp business into an industry-leading position as companies have a significant opportunity to expand their hemp product lines and footprints through innovation. A variety of innovative hemp technologies have already been introduced that will drive the industry forward.
Demand and penetration
In the USA, the demand for hemp products continues to grow. However, the penetration of hemp products into US households is low. There is still confusion and negative misconceptions about hemp among many Americans, meaning savvy companies have room to educate themselves about consumer needs, especially what consumers expect from CBD brands, and dominant positions on the market To capture the market.
The bottom line is that there is a huge void in the hemp market waiting to be filled by companies and strategic investors. Growing demand and limited penetration mean great opportunities for the right people and companies.
One voice in regulation
State and federal regulations regarding the hemp market and hemp products are evolving. It is safe to assume that key industry stakeholders will have the opportunity to share their opinions and recommendations in the months and years ahead. For investors and companies who want to help shape the industry and its regulatory framework, now is the time to get involved and actively participate.
Important information about hemp
When the 2018 Farm Bill was passed, the doors opened for the hemp industry and the USDA's 2019 release of the USDA's tentative final rules opened those doors even further. It is true that there are still rules, restrictions, and challenges at the federal and state levels that are preventing these doors from opening fully in 2021. The good news, however, is that they are open just wide enough for savvy entrepreneurs and investors to step in and benefit from.
Originally published on 2/20/18. Updated 05/21/21.