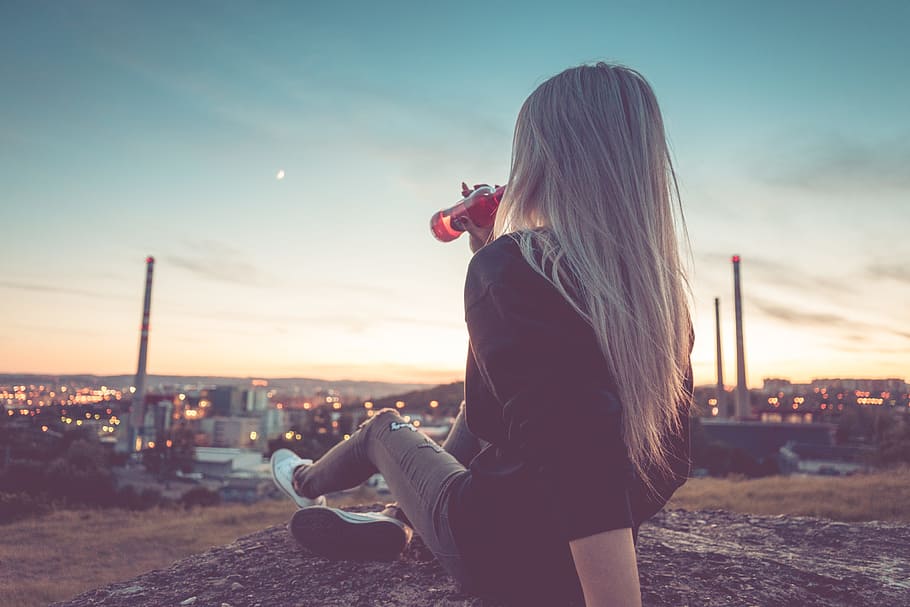 How popular will cannabis drinks be in 2022
So how popular are cannabis drinks? With just over a month to go in 2022, it's time to step back and analyze the sales and consumer data for this product category.
Using real-time data reports from Headset, we can see cannabis beverage sales up 40% in the US and Canada.
But more importantly, we can answer questions like: Which drinks are the most popular? What is the consumer demographic? And in which markets are cannabis drinks most popular?
Market popularity of cannabis beverages in 2022
With triple-digit year-over-year sales, cannabis beverages were more popular than ever. Seasonality is a factor, with sales peaking during summer and popular holidays (like July 4th).
In Canada, cannabis beverages are the seventh most popular product, accounting for 2.1% of total cannabis sales from January to October 2022.
In the US, this popularity captured 1.1% of the cannabis market, making beverages the sixth most popular category.
Cannabis beverage market share in Canada and the US varies from province to province and state to state.
In the province of Ontario, for example, beverages accounted for 2.4% of total cannabis sales.
The U.S. markets of Washington, Oregon, and California remained the most popular states for cannabis beverages, despite accounting for less than 3% of total sales.
Typically, the more recent legalization, the less popular cannabis drinks are.
In the US, Florida has the lowest beverage sales at 0.1%. Of course, we can explain this by a few factors. First, Florida has only one medical program that is tightly controlled by the government.
Second, there are no ready-to-drink products in Florida. Patients have to buy cannabis powder to dissolve in other drinks.
The Growing Popularity of Cannabis Drinks
Michigan has the lowest share of beverage sales of any recreational cannabis market in the US. However, Michigan is also growing the fastest.
In the first 10 months of 2022, cannabis beverage sales in Michigan grew 272% year over year.
Other top growth markets include Ontario (67%) and Massachusetts (53%).
Other markets saw negative sales growth over the same period. These include Colorado (-15%), Maryland (-17%) and Nevada (-21%).
However, cannabis beverage market share has only gotten more popular, with a 40% increase since January 2021
Seasonality affects popularity. This is evident in Canada, where you can see total sales for the last two summers. But there are also spikes in popularity in the US cannabis markets.
In both countries, the number of brands offering cannabis beverages continues to grow. Canada saw a 300% increase in brands. The US saw growth of 65%.
While both countries have had good years, the popularity of cannabis beverages in the United States may be slowing.
Popular cannabis beverage brands in 2022
So what types of cannabis drinks are popular? This chart shows a diverse market among Canadian consumers.
Drinks like XMG's Mango Pineapple Sparkling Drink are among the most popular. Iced tea, lemonade and fruit products account for 20% of sales. THC-infused water captures another 19% of Canada's cannabis beverage market.
In the US, there is a greater variety of products.
Drops, mixes, elixirs and syrups dominate the market. However, iced tea, lemonade and fruit and carbonated drinks capture a 21% to 29% market share. Even the infused water segment accounts for 15% of sales.
Beverages with a THC content of more than 10 mg cannot be legally sold in Canada. This graphic confirms that.
With high-dose beverages and the sale of CBD beverages illegal outside of the cannabis access system, comparing the US and Canada on these fronts is not without its problems.
With no THC limits, customers in the US are opting for higher-dose beverages. Half of all cannabis beverage sales are in the 100 mg per pack category.
More THC at a lower price is the obvious conclusion. Speaking of…
As with other cannabis products, beverage prices have fallen in both the US and Canada.
Canada has seen the most significant price declines. However, this could be explained by the uncertainty of when the products will first hit the market. And then the consumer realized that 10mg drinks weren't worth the original asking price.
However, the US is also seeing a drop in beverage prices, albeit much less so.
Who buys?
In Canada, cannabis drinks are popular among men and women between the ages of 26 and 57. These consumers account for over 80% of beverage sales, nine percentage points higher than their typical rate for cannabis.
In the US, female consumers over 25 dominate the cannabis beverage category. Typically, this demographic accounts for 29% of cannabis sales. However, in the US cannabis beverage market, female consumers account for 37% of sales.
in summary
Cannabis drinks may be a small part of the cannabis market, but they're quickly gaining popularity. In some areas, sales have tripled year after year.
Drinks are also an excellent introduction for people who are used to drinking alcohol. If beer and BBQ go hand in hand in summer, why not a THC-infused non-alcoholic IPA?
People who are concerned about inhaling hash or flower can also find solace in drinks. Unlike traditional edibles that can take hours to feel their full effects, some beverage brands use nanotechnology. This not only properly infuses fatty cannabinoids into liquid, but also ensures that the onset of effects is quicker.
What's more popular on a hot day than whipping up a cold drink? For these reasons and more, stay tuned to the CLN to see how popular cannabis drinks will remain in 2023.