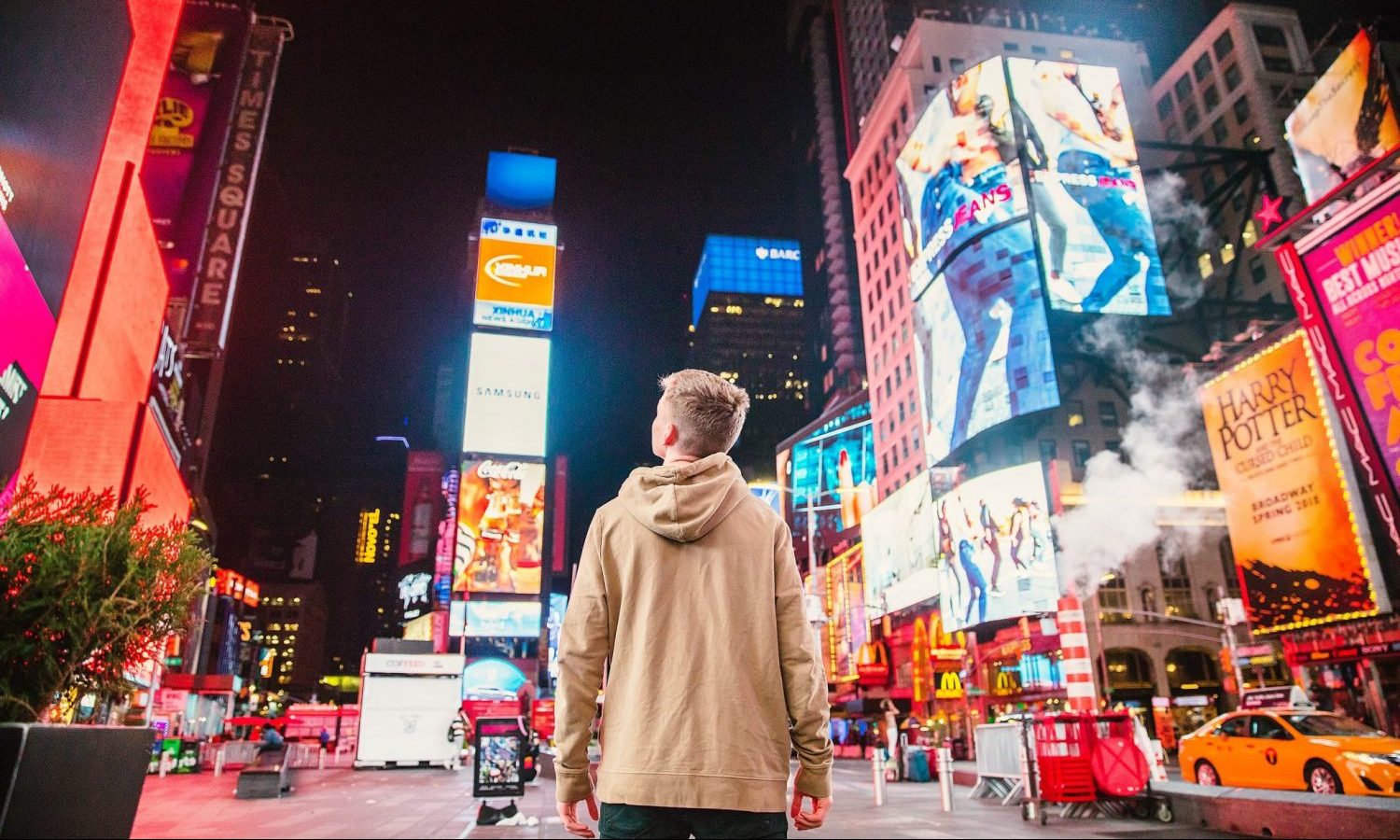 How New York Became the Newest Global Cannabis Tourism Destination
New York has just cemented its status as the cannabis tourism capital of the world. New York City has always been a hub for tourists as it is at the heart of American culture, entertainment, finance, and politics. With the recent passage of the Marijuana Regulation and Taxation Act (MRTA), New York City is now poised to become America's answer to Amsterdam, the European city that has long allowed cannabis use in its famous cafes.
The MRTA allows adults (over the age of 21) to smoke cannabis anywhere tobacco is legal to smoke in New York and creates a license for adult places of consumption. You can legally smoke cannabis in public in New York. Once the MRTA is fully implemented, you can visit what essentially sounds like a cannabis cafe. In the near future, Americans will be able to legally enjoy this cannabis cafe experience without having to pack their passports and fly to Amsterdam.
Photo by Arthur Brognoli from Pexels
While the MRTA allows smoking or vaporizing cannabis anywhere where tobacco smoking is allowed, government agencies and municipalities can issue stricter regulations. This means that under New York state law, cannabis can be smoked in hotel or motel rooms, outdoor dining areas, adult clubs, and other places where tobacco smoking is legal. Smoking cannabis is not permitted anywhere where tobacco is prohibited. Cannabis cannot be smoked in a school either. The MRTA creates a license type called an adult on-site consumption license. These licenses allow cannabis to be sold and consumed. These lounge-like places allow people to buy and use cannabis locally.
WASHINGTON TOURISM missed the boat
Tourists visiting New York have legal options to consume cannabis. Compare that to one of the first two states to legalize adult cannabis, Washington. Washington voters legalized recreational marijuana by passing Initiative 502 (I-502) in 2012. I-502 made it "illegal to open a package of marijuana, usable marijuana, or any marijuana infused product, or to consume marijuana, usable marijuana, or a marijuana infused product with regard to the general public. "In 2015, three years after Washington's experiment with legal cannabis, lawmakers passed a comprehensive bill to unify the state medical and recreational market. There was a change in that bill that made it illegal to run or maintain a marijuana club. In Washington, it is a Class C crime to maintain a building to "have a primary or incidental purpose, to provide a place" where people can store or consume marijuana "for profit or otherwise" on the premises. (RCW 69.50.465.)
RELATED: New York Becomes 15th State to Legalize Recreational Cannabis
If a tourist flies to Seattle to try Washington cannabis products, she may not have a legal place to use marijuana. If she is staying at the hotel, hotel staff could be exposed to a crime by allowing her to use marijuana in her room.
The same goes for any vacation rental host, such as those who register their place on AirBNB, as it is a criminal offense to allow the use of marijuana on site, even if that use is "accidental" for the main purpose of renting space for Travel purposes. The person visiting Seattle would also not be able to legally use cannabis in public. If our tourist did not live in a private residence like a friend's house and the owner of that residence allowed the use of marijuana on site, she would have no legal opportunity to consume the cannabis she legally bought under Washington State law would have.
RELATED: Study: Marijuana Legalization Leads to a Big Spike in Tourism
Now imagine that the same tourist visited New York City after the MRTA program started (it will likely take two years for rules to be worked out and licenses to be issued). She can smoke cannabis in public wherever tobacco can be smoked. She can go to a cannabis lounge where she can buy and use marijuana on site. She can find a hotel where she can smoke in her room. She can legally buy and consume adult cannabis while on vacation.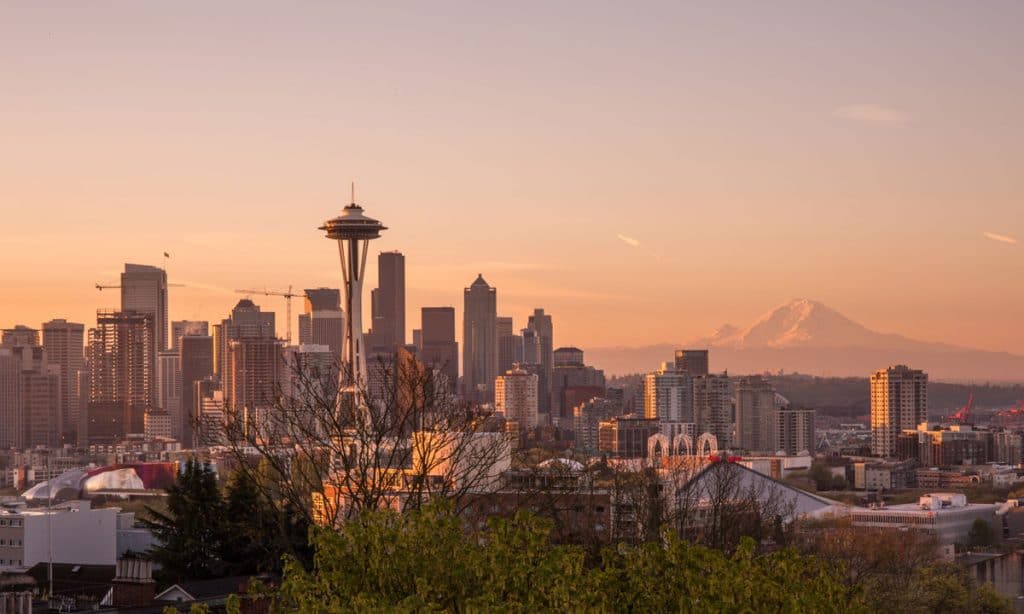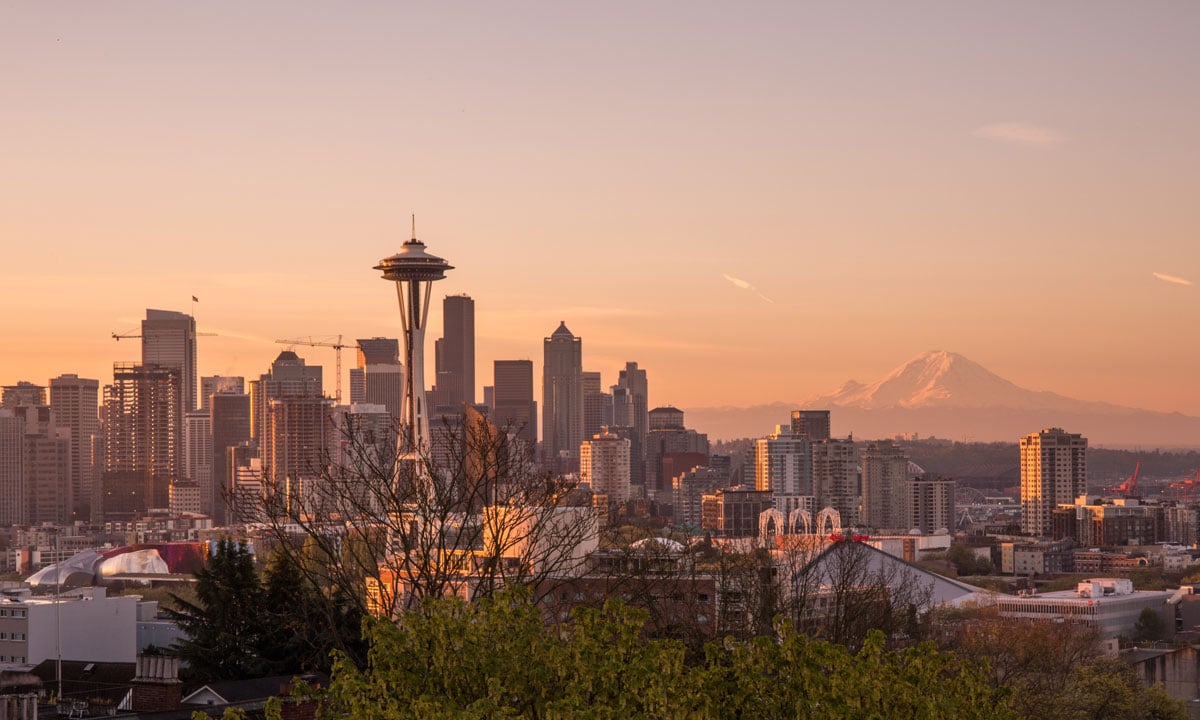 Photo by Zhifei Zhou via Unsplash
END EFFECT
It pains me to say this as a lifelong Washingtoner, but Evergreen State really dropped the ball on cannabis tourism. While other states and jurisdictions may have outperformed Washington (I'll see you in Denver) when it comes to cannabis tourism, New York State has simply knocked out the competition by allowing public cannabis use and creating a legal framework for cannabis use locations.
New York has always been able to attract tourists, so it's not like cannabis is "putting New York on the map." However, New York's cannabis laws are truly groundbreaking in the sense that the MRTA specifically allows for legal use. The cannabis ban is often compared to the alcohol ban. From this point of view, it's like New York legalized bars in the 1920s while other states only legalized the sale of alcohol.
I hope other states will learn from New York's public consumption model. In the meantime, I know where to plan my next vacation.
Daniel Shortt is a Seattle, Washington-based corporate and regulatory attorney who works extensively with entrepreneurs in the cannabis industry. This article originally appeared in the Green Light Law Group and was republished with permission. You can contact Daniel at info @gl-lg.com or (206) 430-1336.