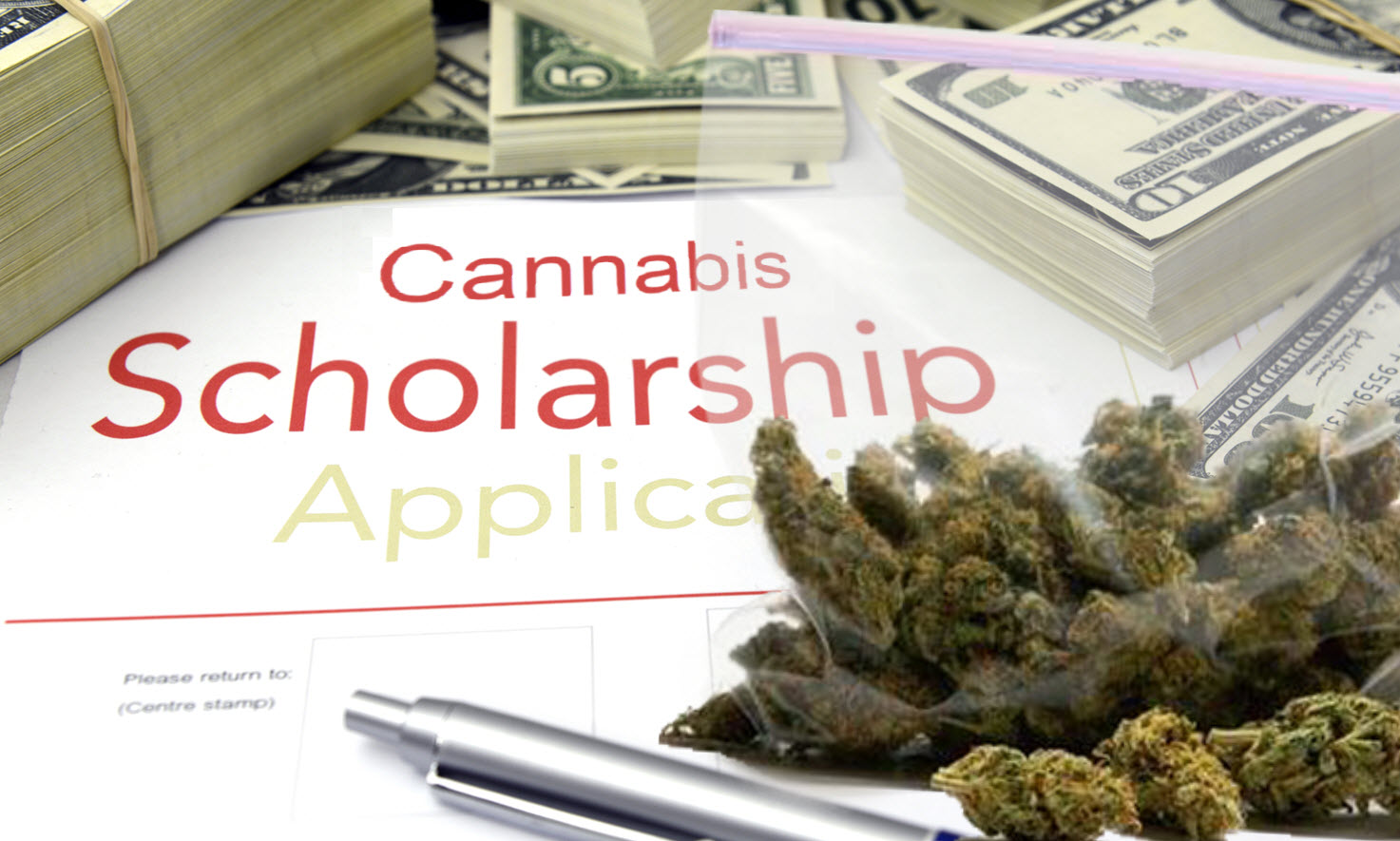 Get paid to learn cannabis
With the demand for skilled workers to fill cannabis jobs soaring, getting the right training is an asset to getting you into the industry – and it will certainly increase your chances of getting even better pay.
Now, Veriheal, a cannabis tech health company, has announced a grant. The Scholarship, titled Innovation in Cannabis, is valued at $ 20,000 and is awarded to qualified students who wish to earn a degree in cannabis. Although the scholarship program started last year, they only gave half the amount; This year they doubled the amount to provide 20 out of $ 1,000 in scholarships to qualified students.
"With this scholarship fund, we're putting $ 20,000 straight into the hands of a new generation of innovators who will help shape the future of our industry," said Joshua Green, Co-CEO and Co-Founder of Veriheal. "The cannabis category is growing extremely fast and there are many complex problems that need to be solved in all sectors from finance and technology to science and education. At Veriheal, we are fortunate to support budding entrepreneurs from all walks of life and to offer the cannabis sector diverse, fresh perspectives. "
Veriheal is a standout company in the industry that values ​​quality education. Therefore, it is only natural that they would want to help interested students contribute to the cannabis industry.
"At Veriheal, education and diversity are at the core of our core values, but we know how expensive it can be to graduate, especially in the midst of a global pandemic," said Samuel Adetunji, Co-Founder and Co-CEO. "We were overwhelmed by the number of applicants we received for the ten awards we were offering in 2020. We are excited to double that number in 2021 and offer scholarships to 20 promising students from various disciplines, backgrounds and fields of study. "
Students studying in any subject are encouraged to apply. The deadline ends on July 30th at 5:00 p.m. EST. The application must include at least 1,000 words in an essay detailing the applicant's intentions to improve the cannabis industry. The winners will be selected based on a combination of innovation, knowledge and a passion for the future of cannabis not only as an industry but also as a medical tool.
Last year, the winner's essays focused on agriculture, economics, biochemistry, pharmacology, public health, the humanities, and medicine.
"Veriheal posted triple-digit growth over the past year, becoming the nation's leading cannabis education and medical marijuana card service. As a black-owned and operated company, it is very important to us to move forward and invest in future cannabis leaders who will break down barriers and pave the way for innovation in emerging industries. "
The importance of studying cannabis
Veriheal's scholarship program is more topical than ever.
Laws around the world may continue to relax regarding cannabis, but it is still important that people receive formal education. This will help prepare people to develop innovative ways to help others see cannabis as a therapeutic drug, while also raising awareness of the plant's benefits.
There are numerous advantages to studying cannabis, which is why the cannabis curriculum is increasing. The workforce in the cannabis industry will continue to grow, and this is why even traditional universities have chosen to take their own approach to developing a cannabis curriculum. It's great to see that many of these colleges offer a holistic look at cannabis education as, in addition to certificate and graduation classes, they also offer themed courses that allow students to delve deep into specific skills like cultivation or marketing.
According to Cowen & Co., the cannabis industry could be worth up to $ 75 billion by 2030. By then, thousands more jobs in numerous companies will have to be filled in a variety of positions. This includes botanists, chemists, financiers, business development representatives, and more. Any applicant with a background and in-depth knowledge of the industry and its inner workings will definitely be the right applicant, but not everyone knows where to start a formal apprenticeship. If you want to be successful with cannabis and make lots of money, loving the herb is not enough – you need to know what you are talking about in your chosen expertise.
Back when recreational cannabis was new, becoming a budtender at a pharmacy was a big deal. But cannabis is serious business these days, and high paying jobs are waiting for people who can provide technical expertise on specific topics. There are a lot more places to apply for a marijuana education these days. For one, Northern Michigan University offers marijuana degrees as well as medicinal plant chemistry.
Of course, there is also the famous Oaksterdam University of California, a school that pioneered the first marijuana college in the US. They were the first to offer certification courses related to cannabis and you can choose from a variety of programs including corporate certification, management, horticulture and more.
These are just a few of the many ways people passionate about cannabis can pursue higher education on the subject. Remember, cannabis is evolving and will be fertile ground for talented people for a long time to come. Marijuana will continue to be a significant contributor to the economy, so as businesses mature, they will need the services of professionals from a variety of disciplines to successfully build, invent, develop, and lead the way relationships.
CANNABIS EDUCATION AND GRADE, READ MORE ..
CAN THEM BE IMPORTANT ANYWHERE IN MARIJUANA STUDIES? CLICK HERE!
OR..
IVY LEAGUE GOES INTO CANNABIS EDUCATION, READ THIS!