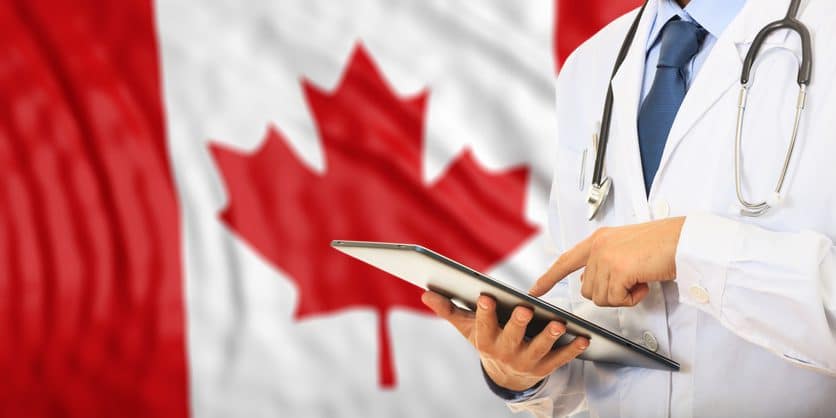 Cannabis Law Review: No More Medical Program? – Hemp | weed | marijuana
Take the survey and ask Health Canada to ditch our medicines
Does Cannabis Law Review Mean No More Medicinal Cannabis In Canada?
Many of Canada's cannabis consumers, producers and distributors welcome the review of the Cannabis Act. And why not? It's a year late and there are many issues with the current legalization scheme that we hope the review will fix.
But will ending medical cannabis in Canada be one of the consequences?
Health Canada is asking for our contribution. If enough people submit negative reviews of the medicinal cannabis program, Health Canada can shut it down altogether.
The poll will run until Monday November 21st.
Cannabis Act Review: Section 5.2
So instead of using the cannabis law review to raise THC limits or remove Ottawa's bureaucracy from the industry as much as possible, Health Canada wants to end medicinal cannabis.
It's like asking an electrician to look at a faulty light in your home. Instead, he removes all copper electrical wiring from your home.
"Everyone goes to aluminum wiring," he will say. "I did you a favor." He might even add that it's for public health and safety.
That is Health Canada's reasoning. But despite the usual "We're doing this for your own good" rhetoric, the devil is in the details.
Section 5.2 of the survey asks, "Is a separate medical access program necessary to provide individuals with adequate access to cannabis for medical purposes, or can access needs be met within the non-medical framework?"
In other words, isn't the leisure market enough? Do we need tens of thousands of medical licenses for home gardening?
If this sounds familiar, that's because the health bureaucracy under Stephen Harper tried to pull off the same trick.
But as the economist Ludwig von Mises once wrote: "The cabinets come and go, but the offices remain."
Or as longtime cannabis activist Ted Smith put it, "It's the bureaucracy. These decisions are not made by politicians. That's what happened at the MMPR. It wasn't the politicians who decided that, it was the bureaucrats who are fed up with dealing with patients and their licenses."
Cannabis Law Review: Ending Medicinal Gardens
Adequate access to medicinal cannabis is a constitutional right in Canada. For this reason, Health Canada has a medicinal cannabis program. It's not because they believe in the power of the herb. They don't even like it.
"They hated it," says Ted Smith. "This whole program was just rammed down their throats."
Health Canada and the Canadian Medical Association (CMA) have done everything in their power to undermine medicinal cannabis.
Don't let these names fool you. The word "health" in Health Canada does not refer to the word as we normally define it. An organization that gets 90% of its funding from pharmaceutical companies will define "health" differently than the patient who relies on medical cannabis.
Likewise, the CMA was never intended for medicinal cannabis. vice president dr Blackmer said legalization made the medical program "redundant."
(The CMA also called the "fourth wave" of COVID-19 a "result of misinformation, under-vaccination, and the premature abandonment of public health containment strategies," so imagine.)
The fact remains: these bureaucracies don't work for the average person. We have no way of withdrawing our financial support. And no elected politician can exempt these unaccountable, anti-democratic institutions without facing backlash from corporate presstitutes and public unions.
What if Canada loses its medical program?
You may be thinking what's the big deal? Since Canada has legal cannabis, can't patients go to any number of stores and buy cannabis like everyone else?
But consider, without a medicinal cannabis program:
Thousands of MMAR license holders will cease to exist.
No more medical discounts for low earners or palliative care patients.
Reduced demand for (and eventual elimination of) medicinal cannabis products
No more reimbursements or coverage by insurance companies
No further information on cannabis for medicinal purposes as the law prevents budtenders from recommending cannabis for medical conditions.
Are the Days of Medical Cannabis in Canada Numbered?
The Victoria Cannabis Buyers Club has published its answers to Health Canada's questions on Cannabis Digest.
With less than a week to go before the poll closes, Smith and the VCBC hope the public will see the arguments made and express their support.
The VCBC will also hold a press conference this Friday, November 18 at 1 p.m. In addition to the poll, they will also discuss a Saskatchewan court case involving Pat Warnecke and the Best Buds Society.
Take the survey and ask Health Canada to ditch our medicines