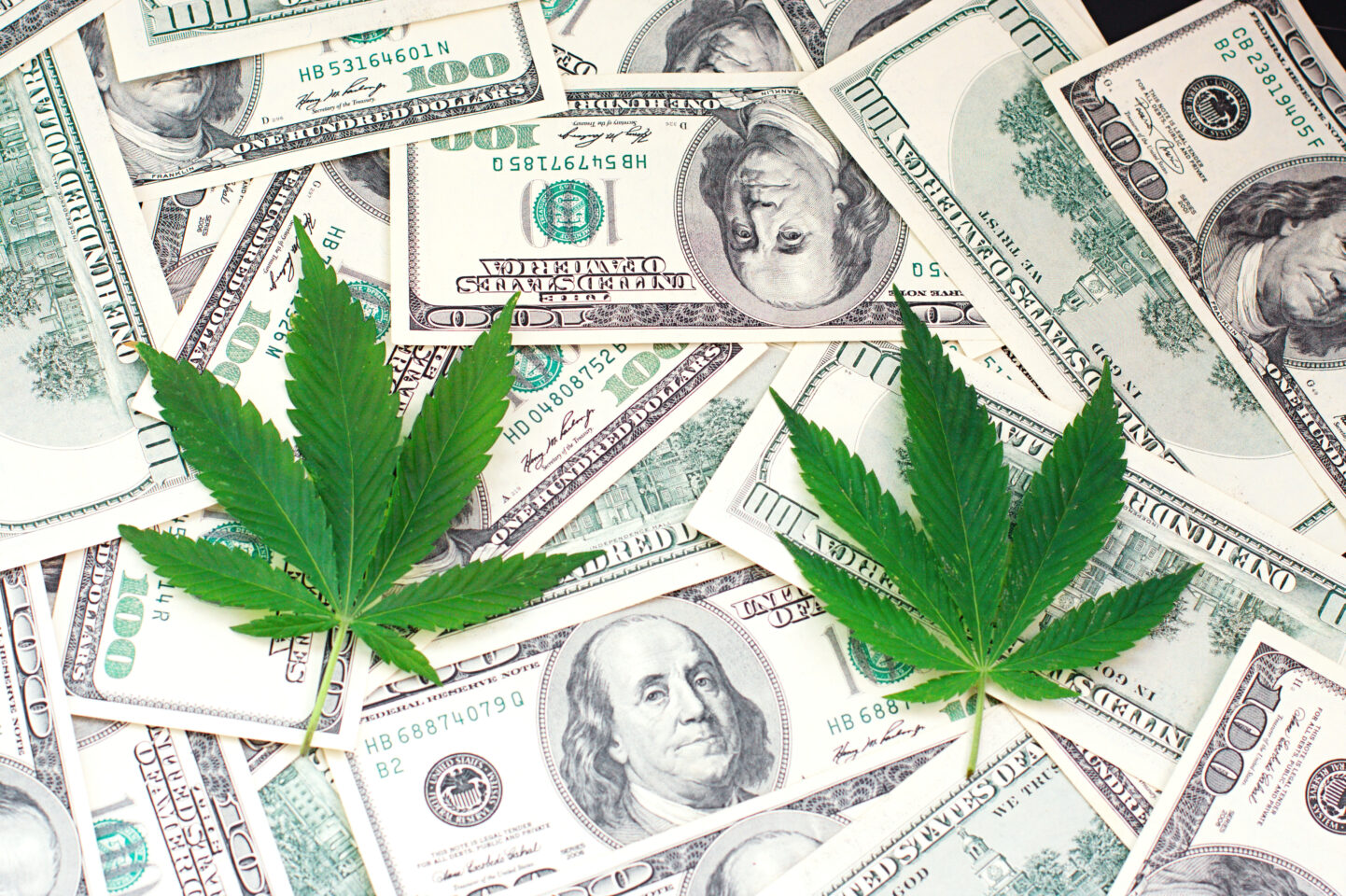 California cannabis sales fell in 2022
Completed data from the California Tax and Fees Administration shows that California cannabis sales fell in 2022. The drop in sales marks the first drop since adult sales began in 2018.
In 2021, the state collected $5.77 billion in adult-use cannabis sales, but the 2022 numbers reflect just $5.3 billion for the past year — an 8.2% decline. According to Forbes' coverage, many believe expensive taxes and not enough dispensaries have contributed to the decline.
Cannabis growers in California have tried to educate lawmakers about the problem. "Most of us farmers tried to tell the state [regulators] that the market is imploding," Johnny Casali, founder of Huckleberry Hill Farms, told Forbes. "The drop in retail sales means the customer is fed up with paying the exorbitant taxes and is now buying from a friend of a friend or the guy on the corner." Casali explained how all of his products sold in 2022, he but still suffered a $50,000 loss.
This loss is likely due to the nationwide drop in the price per pound of cannabis. American financial services company Cantor Fitzgerald puts the wholesale price of cannabis at $665 per pound, down 26% year over year. Wholesale cannabis prices fell by more than 50% between 2017 and 2022, according to New Leaf Data Services.
California has more than 800 licensed cannabis dispensaries, and growers grow more than can be bought. Casali hopes the situation will improve. "We're already getting orders for this season," Casali said. "But without federal legalization, I don't know how we're going to solve our supply-and-demand problem."
Cantor Fitzgerald analyst Pablo Zuanic says there was a surge in sales growth in California between 2020 and 2021 due to increased sales during the pandemic. Zuanic believes that a return to more normal sales, on top of the current inflation, is also contributing to the drop in sales. However, he expressed his belief that 2023 will be a year in which California's cannabis industry will recover, comparing 2022's 8% decline to 2020's 68% surge.
Glass House Brands founder Graham Farrar told Forbes that he believes Californians will not smoke less in 2022, but that the black market will only outsell legal flowers. "Nobody prefers bath gin, do they? You only drink bathtub gin when legal gin costs twice as much," Farrar said. "If we could lower excise taxes, I think you're going to see more people in the legal market. And I think you would actually collect more tax revenue."
The overall drop in cannabis sales in general has prompted some cannabis brands to leave California. Garcia Hand Picked recently announced his departure from California. "We're taking a break in California," said the brand's parent company, Holistic Industries. "We want to ensure that California consumers receive the highest quality flowers over the long term, so we are in the process of selecting a new local partner to grow, produce, sell and distribute Garcia Hand Picked in California."
Some regions are trying to help cannabis growers, such as B. Sonoma County, which recently eased the tax burden on some growers based on their farm size. Recently, a $20 million California grant was set aside to "endow local jurisdictions with resources to expand access to regulated cannabis products to underserved areas."
In mid-February, the last California federal prisoner on cannabis charges was finally released. After 15 years in prison, Luke Scarmazzo was released with the help of The Weldon Project. "The feeling is surreal. We've been working towards this day for so long," Scarmazzo wrote on Facebook. "This was a huge victory for my family, friends, community and the entire cannabis movement. I'll take a moment to enjoy this, but make no mistake, there is still work to be done – my people must be free – and that hard work begins now."