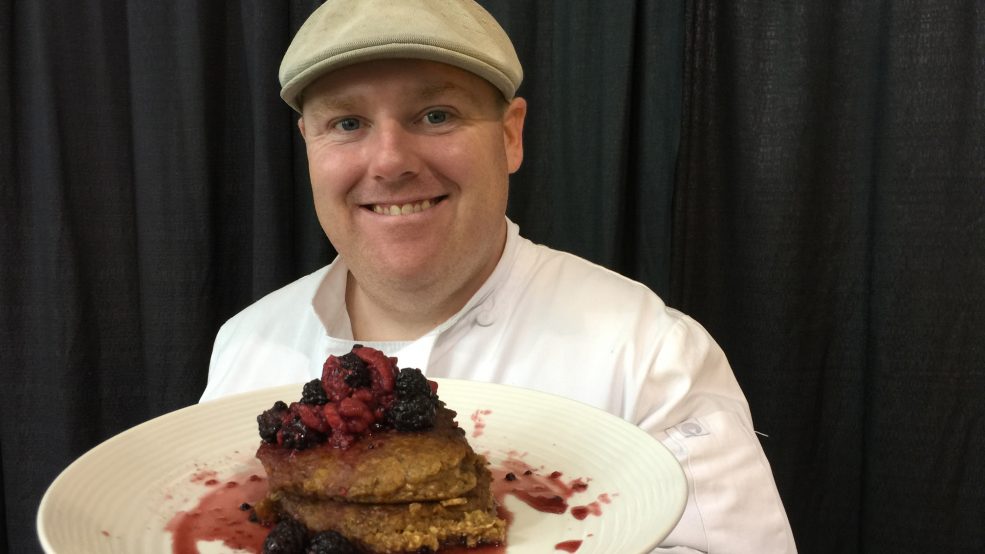 A farewell crossword in honor of the Wellness Solider's retirement
Shortly before 420, Chef Cody AKA The Wellness Soldier officially announced his retirement. On April 17th, this statement was posted on The Wellness Soldier's Facebook page: "THANK YOU to everyone who supported me! As of today, I will cease all operations as The Wellness Soldier. It was a fun time meeting some great people and companies. "
A well-known chef and cannabis activist, Chef Cody is a favorite here at CLN and in the cannabis community. Popular for a reason, Chef Cody not only makes delicious foods, he shares his recipes and techniques too. From savory to sweet, he has great ideas for healthy infusions and explains the concepts behind what you are cooking.
Chef Cody began his career as a chef in the military but was fired after seven years and two tours. As a civilian, he focused on his passion for cooking, received his Red Seal certificate, and found a love for cannabis. Aware of the positive effects it has on the treatment of PTSD, he created new edible concepts for cannabis and opened the world of infused food.
With a focus on healthy yet delicious food, Chef Cody has never forgotten to give back to the community. The annual Veterans Dinner was an event in honor and celebration of the veterans. It lasted four years and was a ticketing event with a multi-course meal that veterans could attend for free. When asked why he bothered, Chef Cody replied, "Food is morality." If there was one thing that could be said about this wellness soldier, it would be that he is very good at raising morale.
Chef Cody, also known as The Wellness Soldier, brought a new torch into cannabis foods and shared his knowledge with anyone who asked. Chef Cody, a cannabis activist through cooking, really turned into a wellness soldier.
In honor of his retirement, we created a crossword puzzle about him.
X.

On behalf of everyone here on the Cannabis Life Network, we wish him the best of luck in his future endeavors.
Footnote (s)