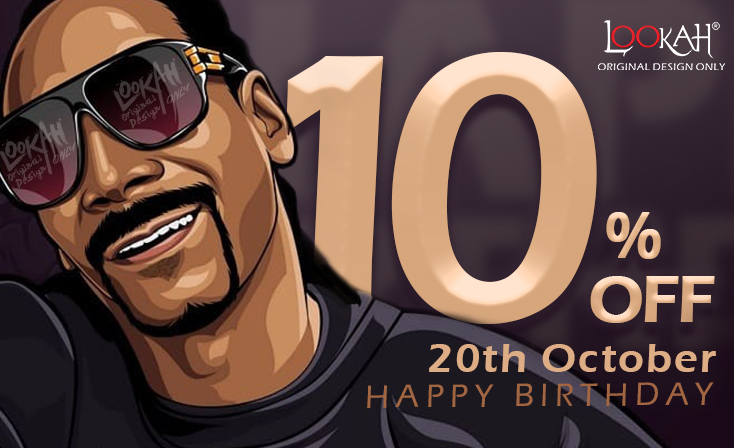 10% discount on Snoop Dogg birthday promotion
 October 20, 2020

Coupon: Snoop10off 10% discount on October 20th to celebrate Snoop Doggs' birthday.
Calvin Cordozar Broadus Jr. (born October 20, 1971), better known as Snoop Dogg, became famous as an American rapper when he appeared in Dr. Dre's debut solo single Deep Cover appeared. Since then, Snoop Dogg has sold over 23 million albums in the US alone and 35 million albums worldwide. With an extensive discography over three decades, appearances in dozens of films and numerous TV shows, he has become a household name around the world.
Snoop Dogg has been an avowal since the beginning of his career Cannabis smoker who has become a trademark of his image. As someone who supports and advocates the use of marijuana and values ​​its many health and recreational benefits, we would like to take this opportunity to wish Snoop a very happy 49th birthday.
This promotion runs all day October 20th (valid from 12:00 AM to 11:59 PM PDT USA (GMT-7)
Use the to get the benefits Coupon: Snoop10off When you check out in our online head shop. www.lookah.com
This promotion is open to registered Fifth Ave Green House retail accounts (not open to business and wholesale accounts) and cannot be combined with any other promotion.
10% of the total shopping cart without shipping.
all the details
https://www.lookah.com/10-off-snoop-d-promo.html