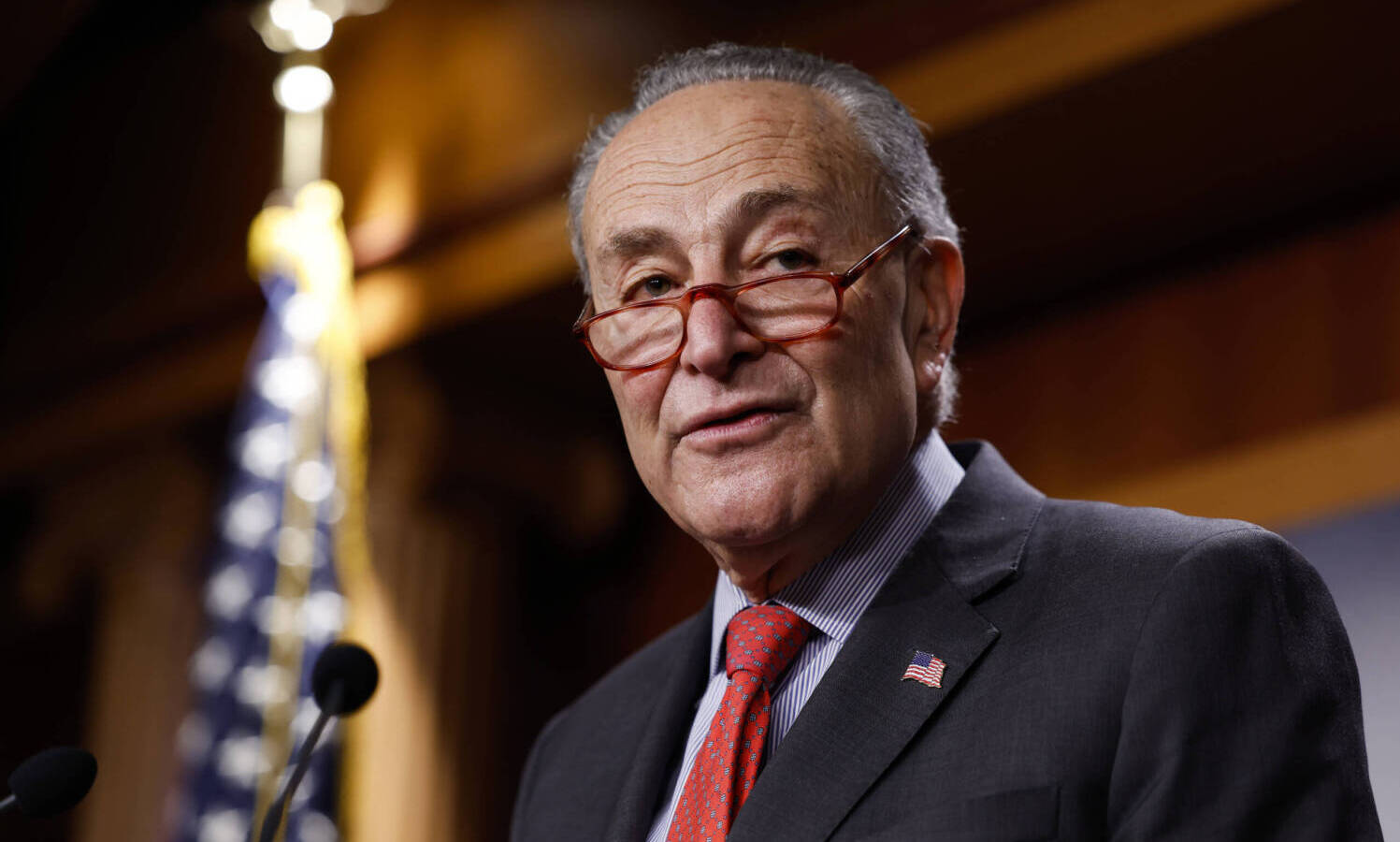 Schumer blames McConnell and GOP for excluding Cannabis Banking Act from $1.7 trillion spending bill
Of Maureen Meihan
When the Secure and Fair Enforcement (SAFE) Banking Act was exempted from Monday's omnibus appropriation legislation, Senate Majority Leader Chuck Schumer (D-NY) pinned the blame squarely on the front door of two Republican senators who he believes Standing in the way of cannabis placement was banking into a large-scale spending bill likely to occur during this ever-shortening lame duck period.
Schumer lashed out at Senate Minority Leader Mitch McConnell (R-KY) and Senate Banking Committee ranking member Pat Toomey (R-PA). McConnell not only disagreed with the inclusion of cannabis banking reform in the $1.7 trillion spending bill, but also attacked and made clear Schumer's attempt to include the SAFE Act in the National Defense Authorization Act (NDAA) bill that he would sink anything and everyone trying to push it through means.
Mitch McConnell, photo by Justin Sullivan/Getty Images
Schumer, speaking at a Democratic Senate leadership briefing Tuesday, vowed to "get back to it next year," Marijuana Moment reported.
"We had very good cross-party support. We had hoped to be able to do it. I worked for months with various Republicans led by [Sen. Steve Daines (R-MT)]— but at the last minute both Senators Toomey and McConnell objected," Schumer said.
"It's bipartisan. It has the support of many different groups. We will come back to it next year."
What happened, Sen. Schumer?
Schumer's famous "last-ditch effort" to include cannabis banking in the spending bill was clearly too little too late, despite his current lawsuits.
RELATED: Marijuana banking bill left out of year-end spending measure, back to industry drawing board
Just ask NORML's CEO, Erik Altieri. "Democrats have consistently promised action on cannabis for the past two years, but leadership has consistently failed to prioritize and advance marijuana reform legislation, including legislation to give banks clarity and grants to eradication efforts at the state level, although they had several options to do so."
What's next
After the unveiling of the massive omnibus bill setting the federal budget for 2023, one wonders why lawmakers left out an issue as important and popular as cannabis banking.
The US Cannabis Council (USCC) claims that Senate inaction on SAFE banking throughout 2022 is likely to continue into 2023 and beyond, Schumer's insistence notwithstanding.
RELATED: Is the SAFE Banking Act nearing passage? Senators agree that this problem is at play
"By failing to enact the SAFE Banking Act, the Senate missed an opportunity to pass one of the rare laws supported by Republicans, Democrats and the majority of the American people," said USCC CEO Khadijah Tribble . "Not only has the Senate missed an opportunity this year to win a bipartisan victory, its inaction also threatens public safety and undermines the progress states are making in eliminating racial inequalities in the war on drugs."
This article originally appeared on Benzinga and has been republished with permission.