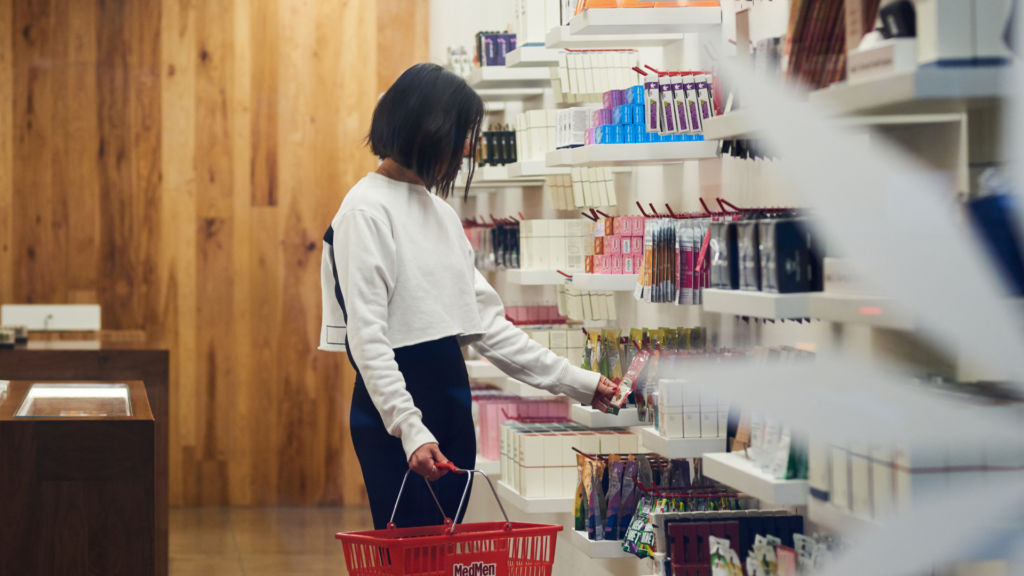 Illinois, MedMen got the goods this Green Wednesday
Powered by MedMen
Published on November 16, 2022
Find quality cannabis products to fuel all your holiday celebrations.
MedMen knows that shopping for cannabis is an act of self-care and everyone deserves to enjoy the experience. Whether you're green in the scene or a certified cannaseur, MedMen's friendly and knowledgeable budtenders are always ready to help you discover high-quality cannabis products that suit your unique needs.
From Green Wednesday through Black Friday (11/23-11/26), MedMen is offering 30% off site-wide, making it a fantastic time to stock up on premium flowers, edibles and more.
Read on to see some of our favorite brands available at MedMen in Illinois.
RHYTHM
Courtesy of MedMen
As you prepare to shop for everyone else this season, treat yourself to premium greens with RYTHM. As a national cannabis brand committed to helping you hit all the high notes, RYTHM's range of cannabis products takes advantage of each strain's unique properties to deliver superior mind and body effects and a plant-like experience every time . Offering a variety of premium flower, vaporizers and cartridges, RYTHM's products are expertly cultivated and crafted to suit your unique lifestyle and needs. Not sure what to grab this Green Wednesday? Afternoon Delight #7 by RYTHM is a MedMen staff favorite. Blissful and balanced – perfect for pre-holiday relaxation.
Unbelievable
Courtesy of MedMen
There's nothing quite like a good meal when you're home for the holidays. One of MedMen's most popular edible brands, Incredibles offers a tasty selection of treats that are ideal for the marathon of get-togethers with family and friends. With infused chocolates and delicious gummies in a variety of covetable flavors – chocolate, fruit or fruity chocolate – Incredibles has something for everyone. If you like to seasonally adapt your snacks (we do), we recommend trying the Chocolate Milk Mile High Mint Bar this Green Wednesday. Sweet chocolate, a cool hint of mint and 10mg of THC per square? This MedMen Staff Pick also gets a yes from us.
aeriz
Courtesy of MedMen
Aeriz makes cannabis green(er). Utilizing aeroponic cultivation—a revolutionary growing process characterized by using a recyclable growing medium instead of soil—Aeriz offers the highest quality closed-loop cannabis. The brand's novel cultivation process not only helps create a more sustainable future for the cannabis industry, but also ensures greater consistency for the consumer – meaning clean, bright and flavorful cannabis every time. Aeriz offers a variety of flower, disposable vapes, cartridges, concentrates, and pre-rolls. Can't you grab from everything? Try Aeriz's premium Pink Kush indica.
Chicago locals can visit MedMen's Oak Park to shop for these hits and more 30% reducedand all Illinois buyers can visit MedMen's website for premium cannabis products this holiday season and beyond.
Courtesy of MedMen
The latest in varieties and products
show everything
By submitting this form, you are subscribing to Leafly news and promotional emails and agreeing to Leafly's Terms of Service and Privacy Policy. You can unsubscribe from Leafly email communications at any time.