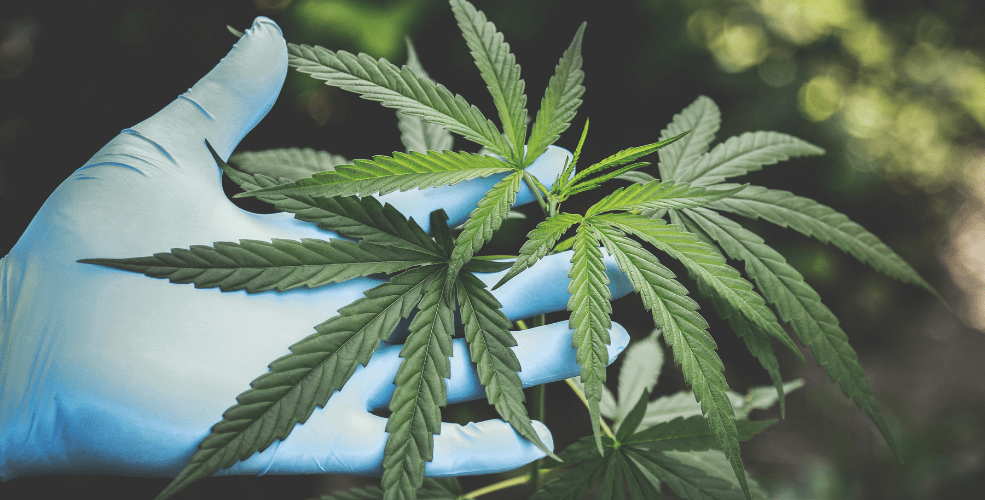 FDA releases guidelines for cannabis
The U.S. Food and Drug Administration (FDA) has issued definitive guidance on the manufacture of cannabis-derived medicines. Including information on the specific differences between cannabis and hemp.
The FDA has published a guide entitled "Cannabis and Cannabis-Derived Compounds: Quality Considerations for Clinical Research."
This document is the final version of the 2020 guidance reviewed by the White House. That reformed policy is necessary, the FDA says, because hemp, now legal at the federal level as a result of the 2018 Farm Bill, has different drug development protocols than cannabis.
Cannabis remains a Schedule I controlled substance under the Controlled Substances Act (CSA).
"These guidelines outline the FDA's current considerations on several issues relevant to the development of cannabis and cannabis-derived medicinal products for human use, including the source of cannabis for clinical research," the FDA said. Adding, "These guidelines are being issued to support clinical research into the development of cannabis and cannabis-derived medicinal products for human use."
The FDA has made several suggestions for scientists interested in developing cannabis-based drugs. These recommendations are not mandatory.
Details on FDA guidelines for cannabis
FDA recommendations regarding cannabis include "addressing the legal definitions and regulatory controls related to cannabis and addressing specific issues raised about medicinal products containing cannabis."
The FDA considers cannabis hemp as long as it has a THC content of 0.3% or less by dry weight. It's not a controlled substance like cannabis that's still under DEA jurisdiction.
The guidance document has changed since the FDA first published it as a draft. It now includes more detailed information on where researchers can legally source cannabis for drug development.
Additionally, the guidance document allows for more opportunities to obtain legal hemp for research nationwide.
Researchers no longer have to rely on a limited number of National Institutes on Drug Abuse (NIDA) contract suppliers for cannabis, as long as the FDA has deemed the hemp to be of appropriate quality.
In the past, scientists could only obtain cannabis from a NIDA-approved farm at the University of Mississippi. However, the DEA has licensed more producers, giving researchers new options for sourcing cannabis for research use.
Cannabis vs Hemp
While cannabis and hemp are technically the same plant genus, the FDA's new guideline defines how they are separated. The guidelines address the differentiation of hemp and cannabis based on THC content.
The FDA is primarily turning to the DEA on this matter. However, they advise researchers to calculate the delta-9-THC content in their proposed investigational cannabis or cannabis-derived medicinal product. Preferably, says the FDA, early in the development process.
The FDA notes that even if the starting materials meet the definition of hemp, intermediates or medicinal products containing more than 0.3% THC may no longer meet that definition. And can therefore be considered Schedule I controlled substances.
Farmers and researchers have pointed out that this could be problematic. Environmental factors and manufacturing processes can affect THC levels, potentially turning a legal plant into a controlled substance. They've asked for more flexibility in total THC concentrations.
FDA & Cannabis: The Take Away
Overall, FDA guidance aims to provide an overview of its regulatory mechanisms and explain how new investigational drugs work. It covers basic standards for clinical trials, how combustible medicines differ from oral preparations, storage requirements for researchers, and more.
However, everyone is still waiting for the FDA to take steps to approve the sale of hemp-based products like CBD oil as food or dietary supplements.
FDA officials have said they are evaluating whether CBD is safe to use over a long period of time. And what effects could it have during pregnancy? The recent surge in popularity of delta-8 THC products, which the DEA says are not controlled substances, has complicated the regulatory process, the FDA says.
All of this is happening as part of the Biden administration's slow crawl toward legalization. The FDA's recommendation is not mandatory. Officials anticipate that the DEA will soon issue a planning recommendation consistent with FDA guidance on cannabis.